---
---
---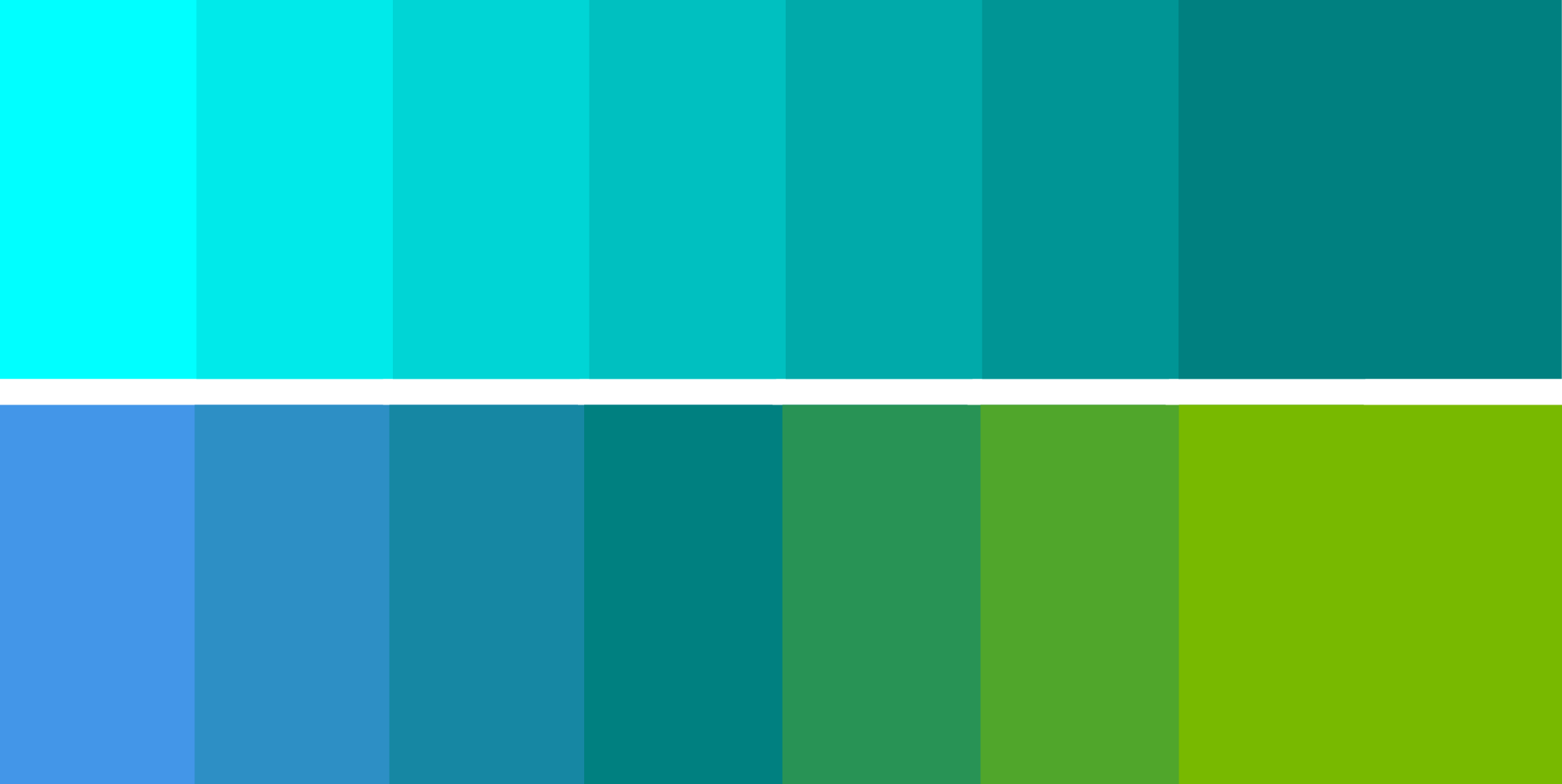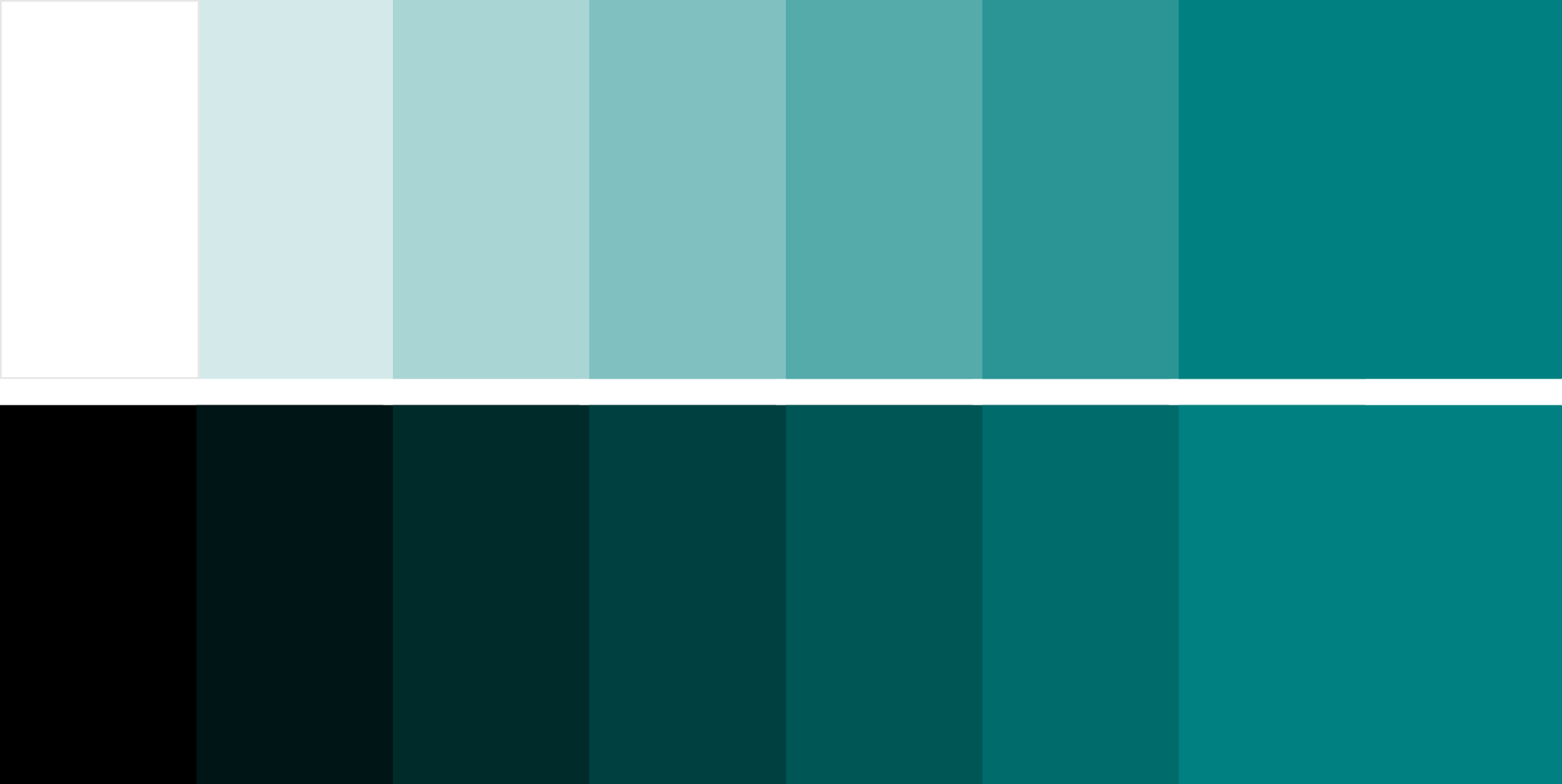 ---
The teal color values: from teal blue to teal green
When using the RGB color model like any screen does (a TV screen, a computer screen, a phone), the colors red, green, and blue (RGB) are being added and they create yellow, cyan, and magenta when they overlap and are being mixed. Cyan is composed of 50% green and 50% blue. In the CMYK color model (anything that gets printed on e.g. a home printer), if 50% black is added to cyan you'll get the color teal. Teal has an RGB value of 0/128/128 or 0% red, 50.2% green, and 50.2% blue, and its HEX color value is #008080.
The more blue is added to the RGB value, teal turns into a teal blue and if green is added to teal, it turns into teal green.
---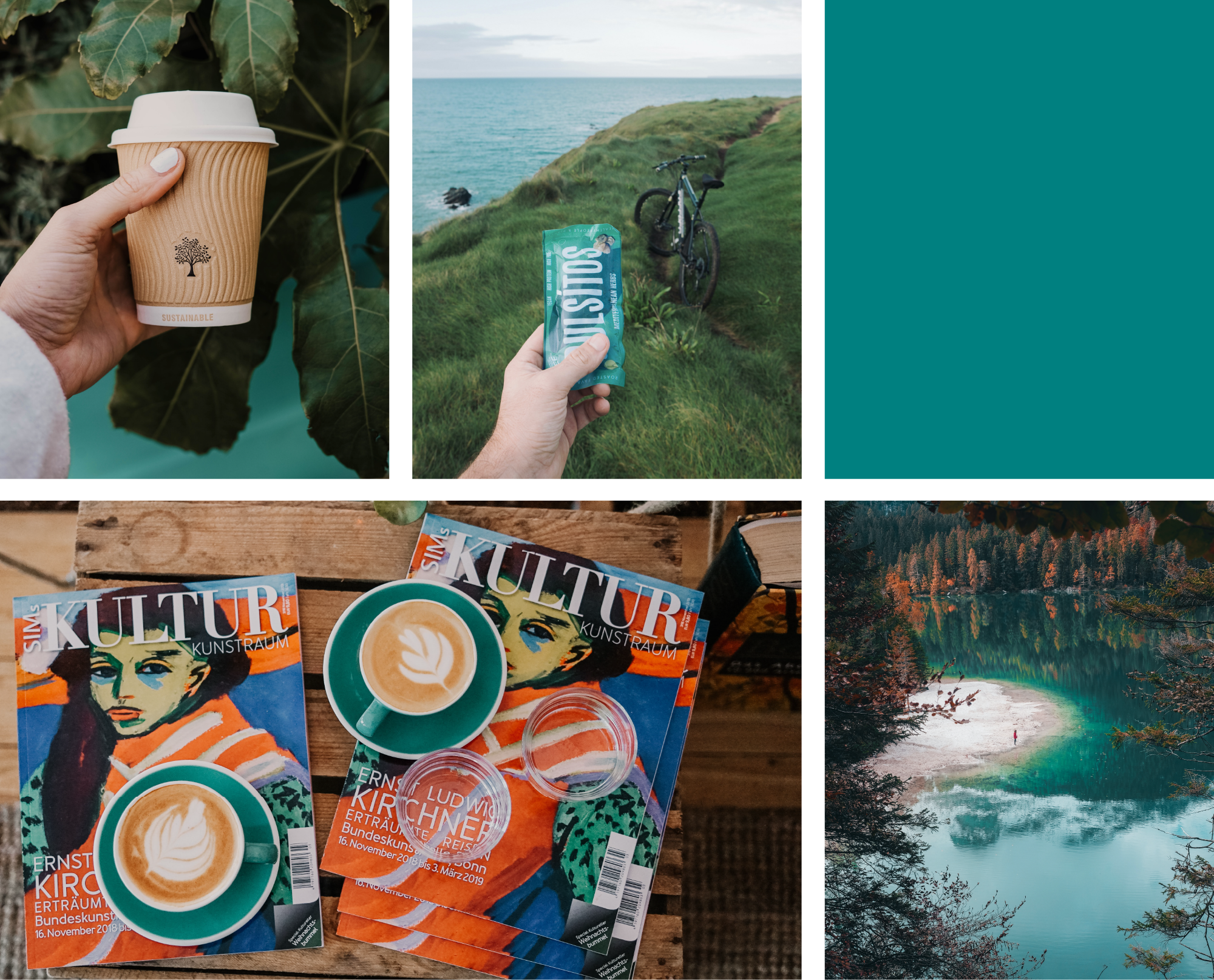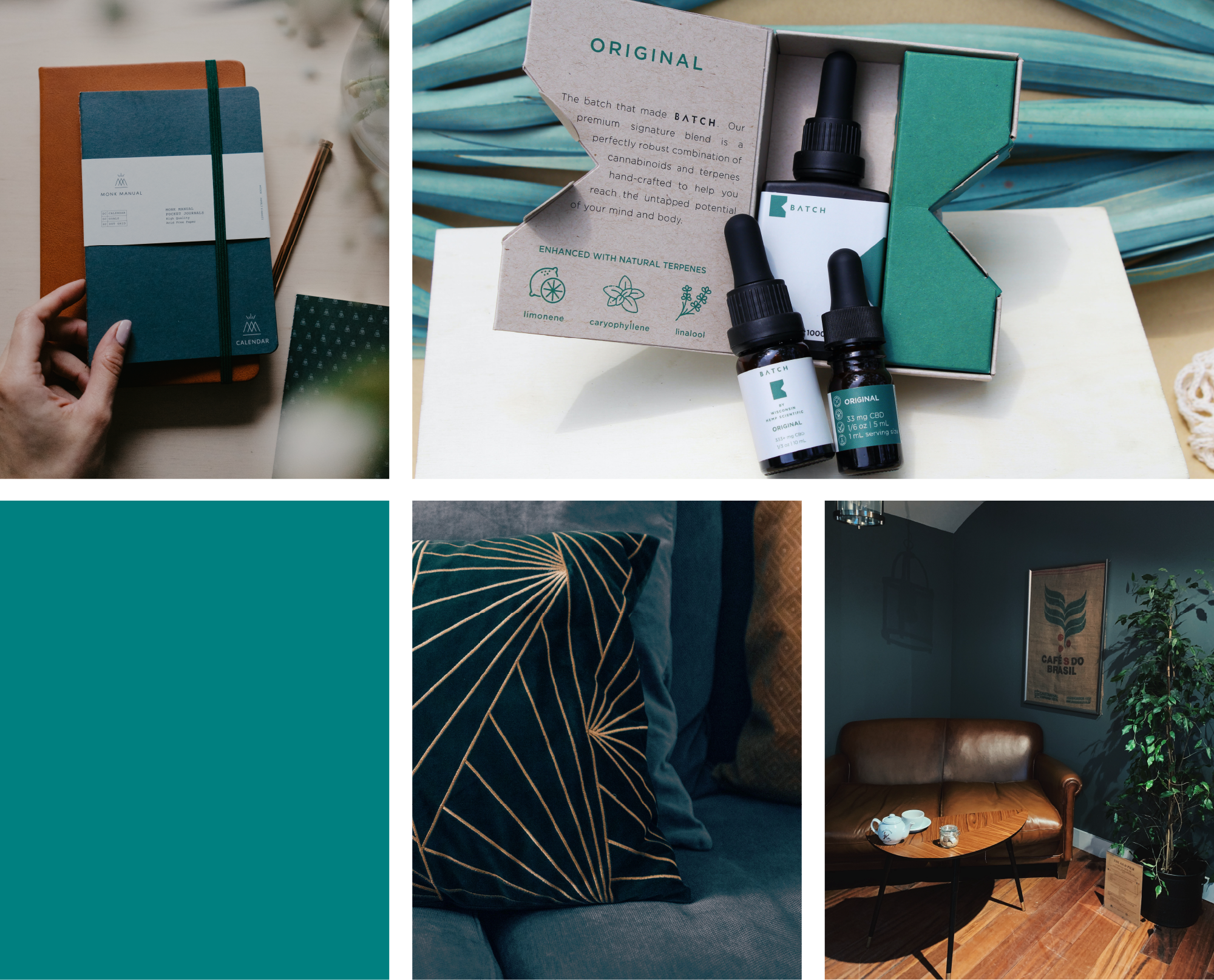 ---
Industries and famous brands that use the color teal
In branding, the color teal has become super popular again in recent years. It is commonly used in electronics, sports, entertainment, communications, and creative sectors, and, when used in lighter and brighter tones, in children-related industries. Muted teal tones and pale greens work well for beauty logos and alongside fashion logotype.
Teal, the bright in particular, had its high times during the 90s, especially in sports branding but was superseded by blue again in the early 2000s. While blue is often listed as Western people's most favorite color, a comprehensive 2016 publication shines a light on research showing that people have color preferences based on contexts such as clothing, furniture, or general designs as well as personal experiences and cultural backgrounds.
In the process of finding a brand color palette, branding agencies spend a lot of time choosing exactly the right shades. The strategic place to start is to take a look at the common brand colors in your industry first. As a second step, select a color based on what your closest competitors are NOT! using. The reason for that is "brand positioning"—the way the customer thinks of a brand. Good brands stand out—they're known for something relevant in their field. Considering that, the color teal might be a great strategic choice because it's not used very often; it makes the brand more memorable in the eyes of the customer.
---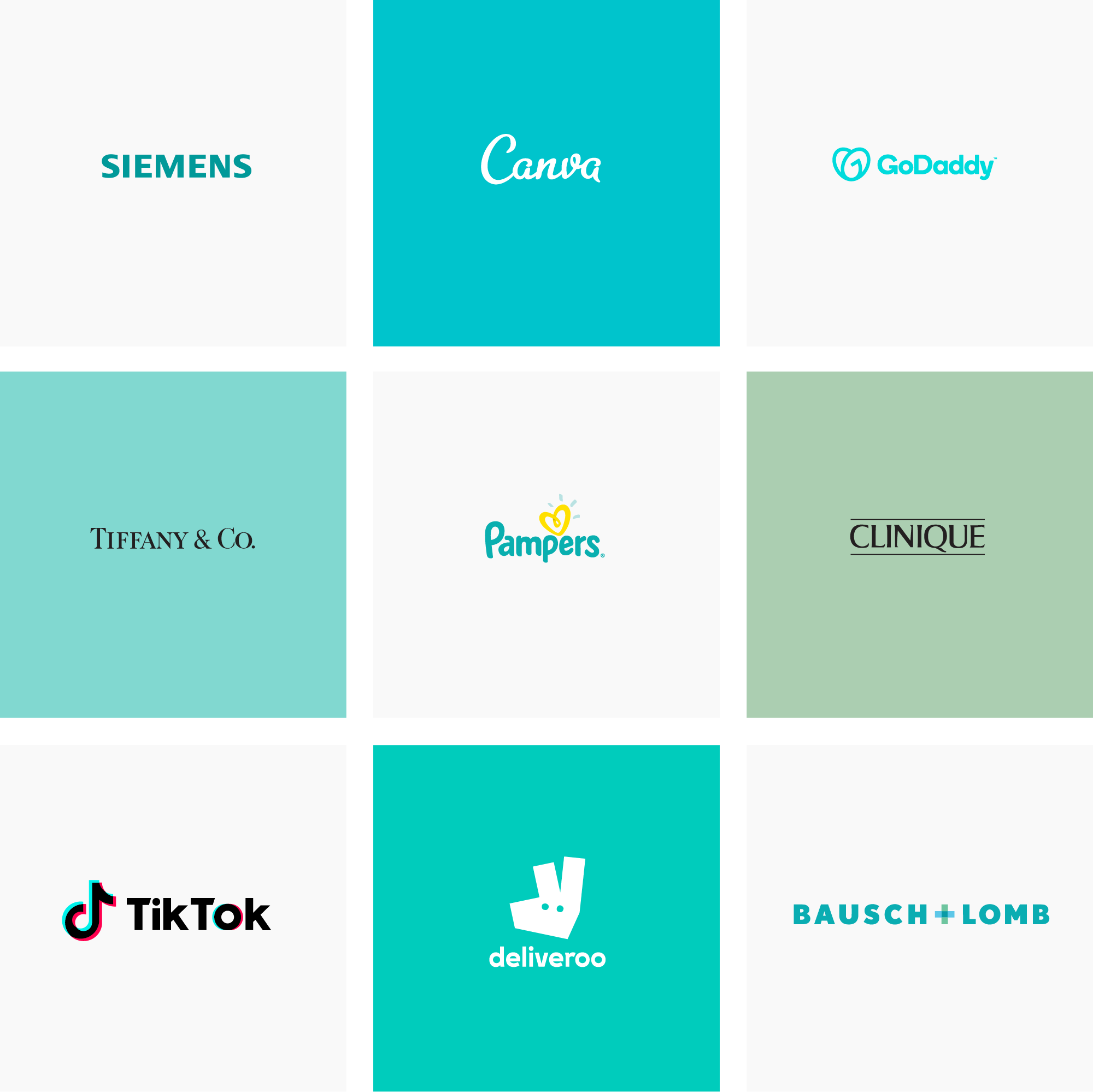 ---
Traits of teal in logos
After looking at your competitors' brand colors and selecting a few colors that are not being used and may also fit your direction, pick a final color based on the general emotion you want to convey. Teal's positive traits are healing, friendliness, invigoration, clarity, creativity, and calm. Teal's negative traits are aloofness and unreliability.
Then build a palette from there: In modern branding, one bold brand color—which may or may not be complemented by up to three secondary colors—does well.
And if you're on a tight budget or if you're still testing product-market fit, Mojomox is the modern way to design your brand identity online for free. Create color palettes and logos fast with the mix-and-match letter system, for example for logos starting with the letter S or the letter M. Or get started quickly with the 101 logo ideas tool.
---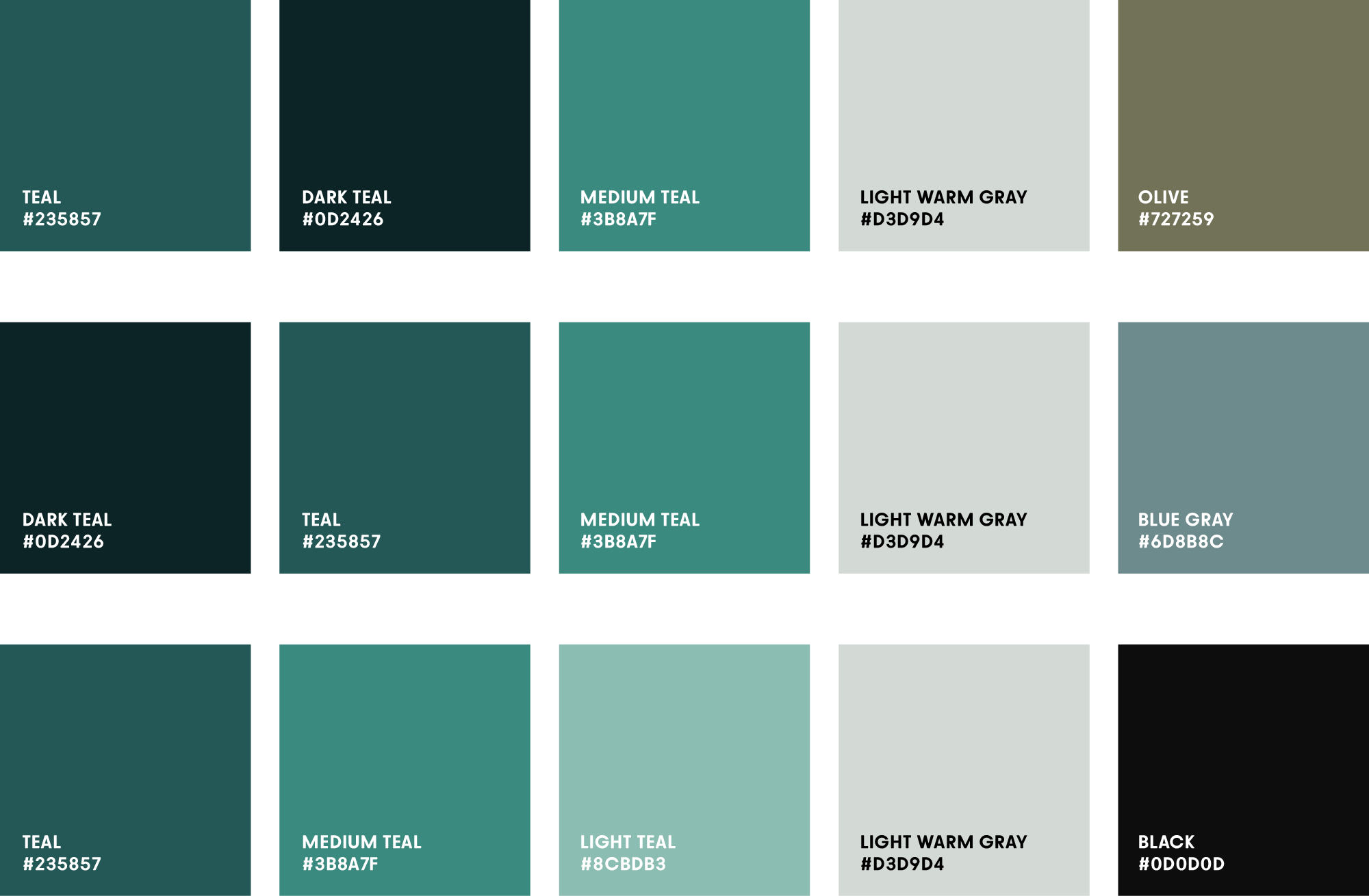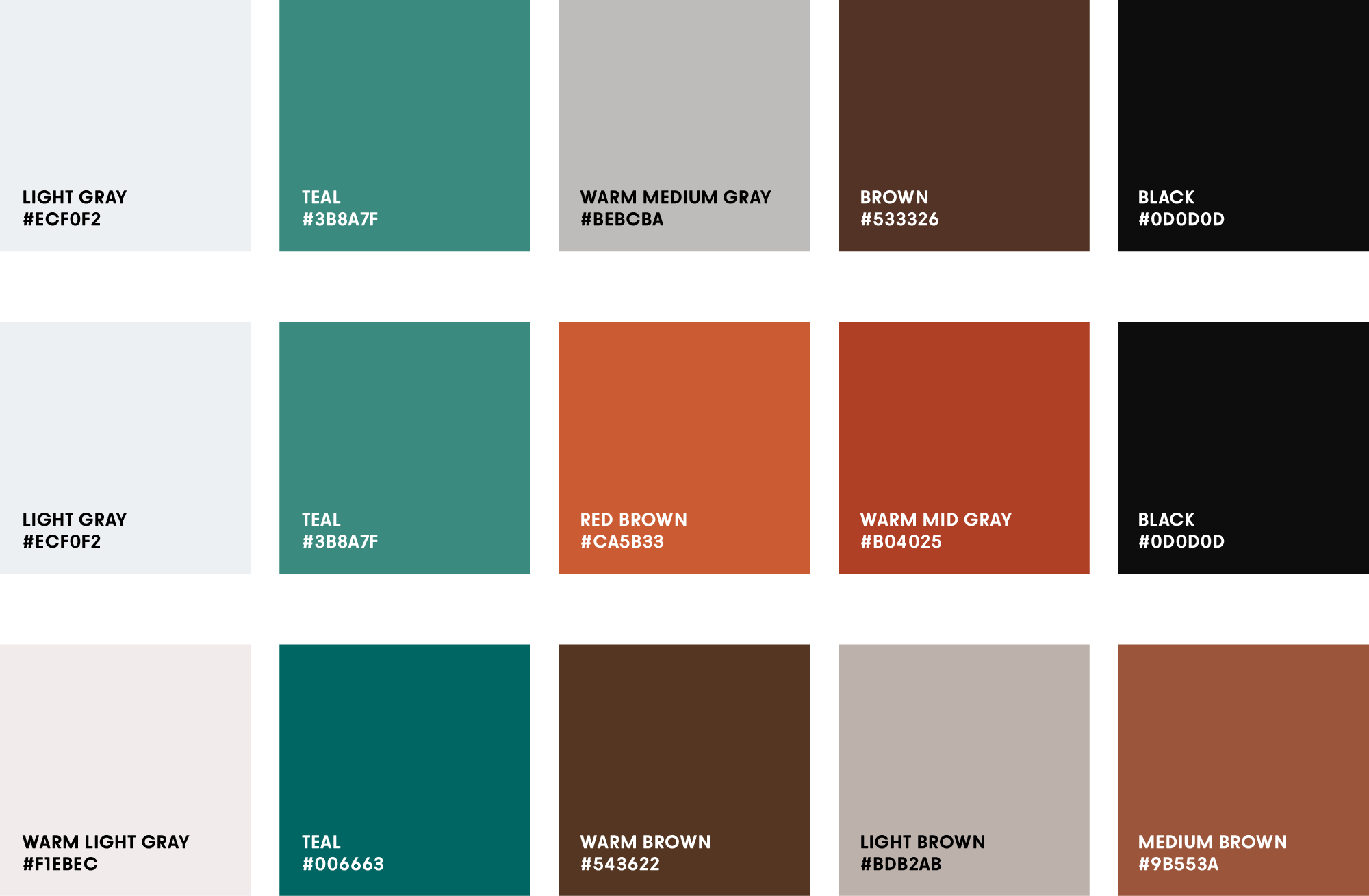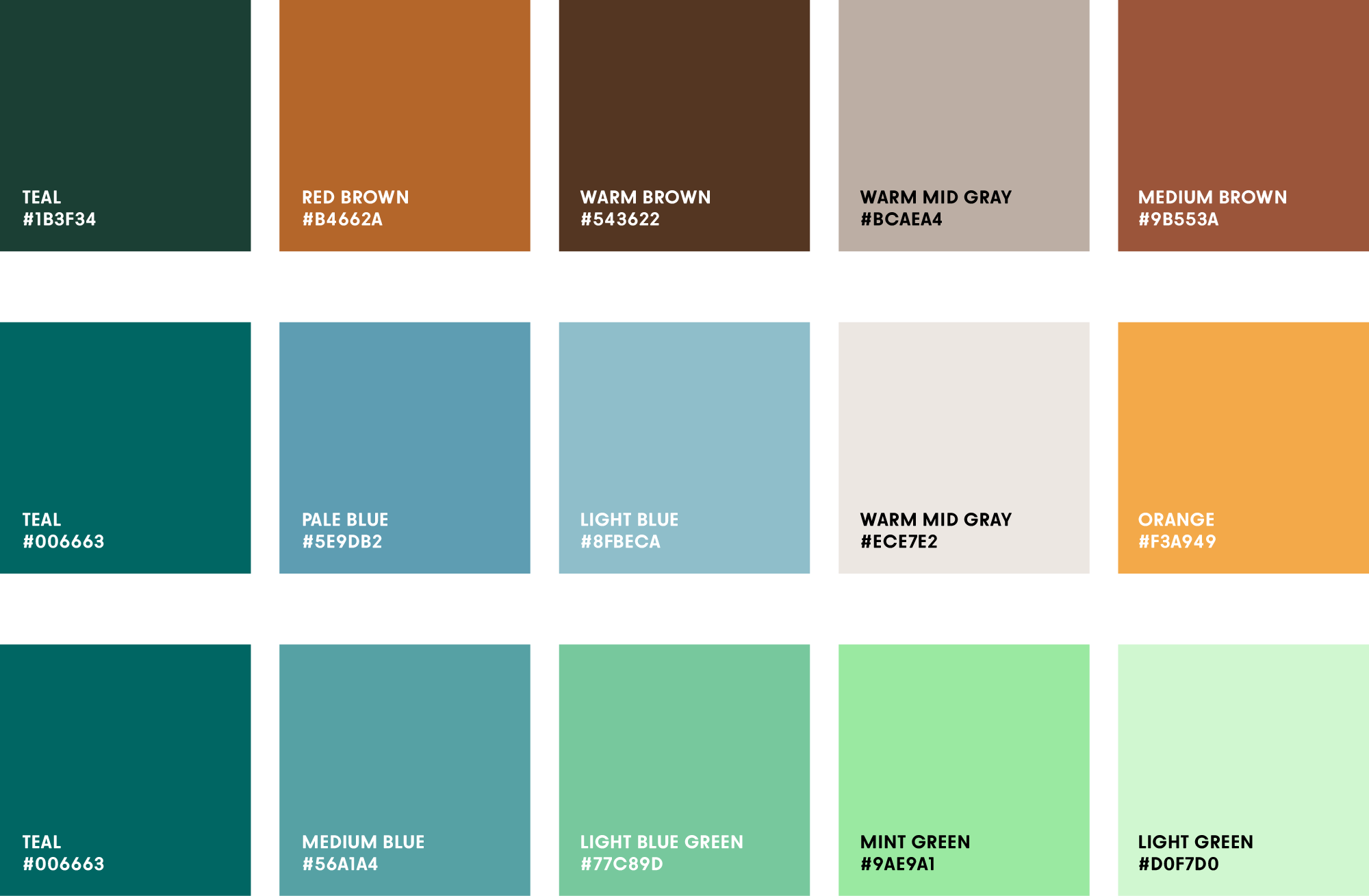 Modern color palettes including teal
Above we selected a few modern color palettes that include the color teal. For custom palettes try a color palette tool like Adobe Color. It lets you generate colors that work well together and you can test them for readability and accessibility.
---
To get started with the Mojomox logo maker, type your brand name into the field below:
1. Type company name
2. Select design
3. Modify logo and pick color palette