How much should a logo cost in 2023/24?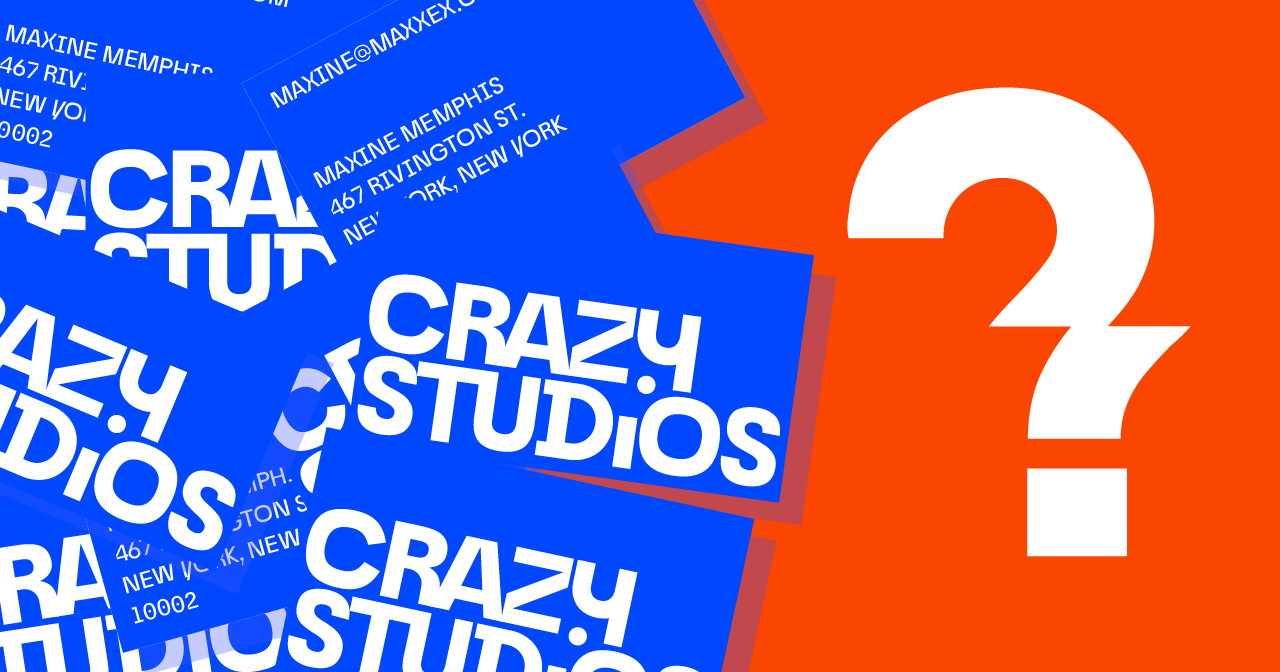 ---
Startups spend too much on branding
I run a branding studio in New York and while logo design is my own profession, I know from experience and talking to hundreds of startups and business owners that when starting a business, most entrepreneurs don't have the budget to work with a designer or hire an agency. Very small businesses and consultants usually have a budget around $300 to $1500.
Startups that have raised money from investors are ready to spend more; the numbers vary highly but range from $5k to $150k. The higher ranges include a website and a few starter assets, such as business cards.
Although working with a professional who will guide you through the process of creating a quality logo seems best, there are situations where it makes sense to pull out your own design skills and use an online logo maker or simply type your brand name out in one of these startup fonts.
At the end of this article, you'll learn the DIY way and how to create a modern and pro logo in five steps.

What is a quality, professional logo?
A professional logo process starts with having a brand strategy in place. Without the analysis of your competitive landscape and your company's positioning considered, a logo design isn't worth much.
Why? Because a logo is an identifier for a brand, just like a friend's red hair or her high-pitched voice—a logo helps your customer identify your company on a shelf or when scrolling through her social media feed. And usually, that logo comes with other brand identity elements, such as a color palette (e.g. on the packaging, on a business card, or on a website); a logo comes with a voice of tone (e.g. on a website's headlines or your customer support tickets) and so forth.
A quality logo is a result of sorting through all of the aspects that need to be communicated.
A good logo is functional. It's generally readable and it works in small on a website when viewed on a phone. A good logo with a focus on functionality has only one or two colors (for minimal costs on printed marketing materials) and works in black and white (for a logo version on a flyer with partners, for example).
When is it better to use an online logo maker?
On a budget: A good logo is rooted in business strategy and when there's only a budget for design, the strategy part will fall flat. As for everything, you get what you pay for: A $500 budget will get you around 10 hours of a junior designer or 5 hours of a senior designer. Meeting calls, emails, and revisions will take up 2–3 hours of the entire budget. Big agencies include brand strategy and usually, the price for a brand package starts at $15,000 and can easily go to $300k or more depending on the size of the package, the size of the agency, and your location. The very minimum of a logo project with 2 or 3 design options is around 25 hours, plus meetings and revisions. If your design budget is too low to accommodate the minimum hours, using a logo maker for business logos is best.
Short on time: A logo design process takes a minimum of one week to complete after kickoff. That is when you have the details such as strategic elements laid out and signed off.
These strategic elements are often listed in a brief when working with a designer or an agency. Very big logo projects with lots of stakeholders can also take 6 months to realize.
In reality, startup logo projects with 2–4 stakeholders are usually around 6–8 weeks and include strategy, a couple of meetings, and 2–3 rounds of revisions. If time is a constraint, using a logo maker for business logos is best.
Startup philosophy: When creating a business that follows the lean startup principles, including pivoting until finding product-market fit is found, then using a logo maker for business logos is also best. Read more in the section below.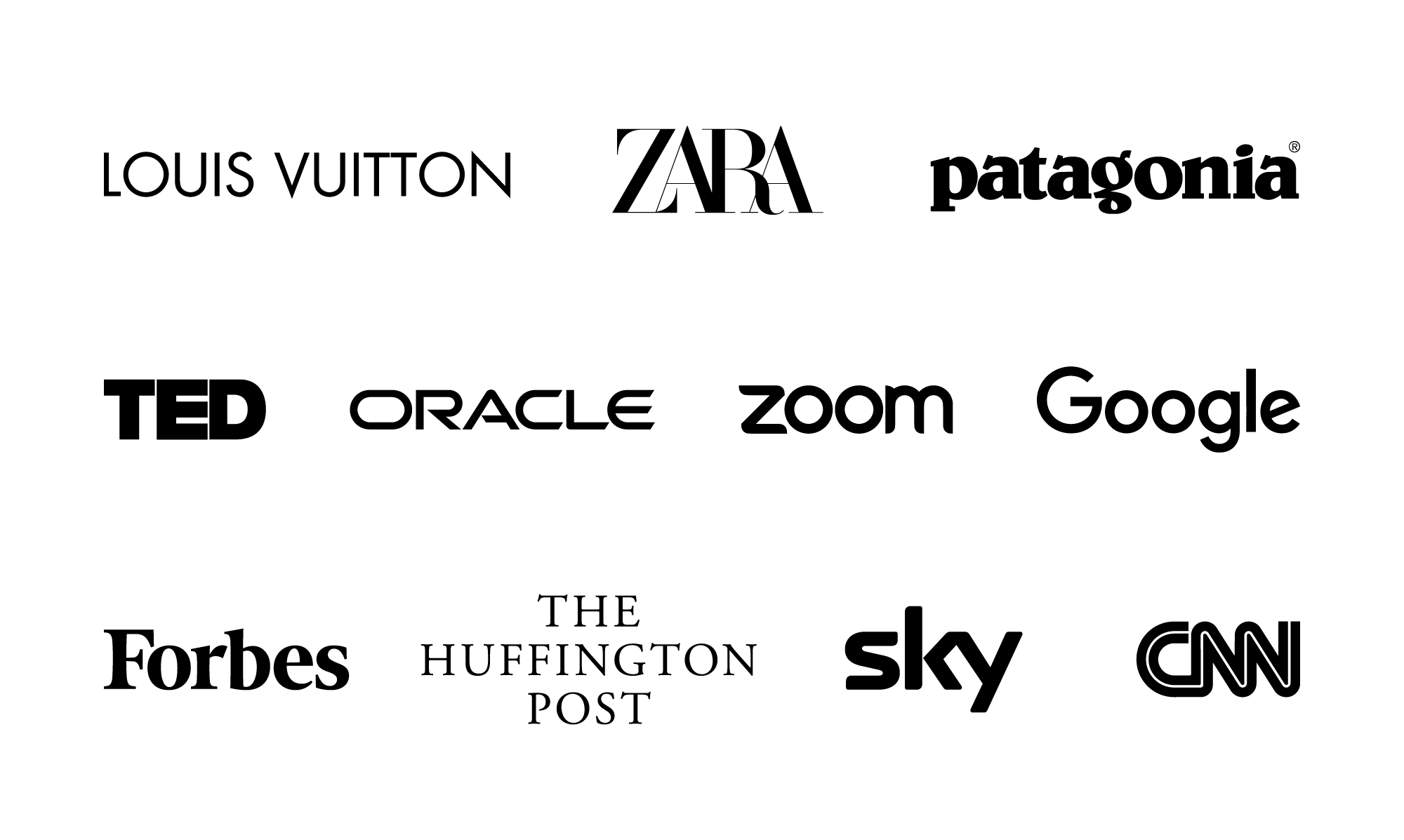 How product-market fit (finding success in business) matters to a logo
When starting a business, there are three types of what's called "product-market fit" companies can fall into. Product-market fit, according to Marc Andreessen, co-founder of influential Silicon Valley venture capital firm Andreessen Horowitz, is achieved when "being in a good market with a product that can satisfy that market."
Type 1 is for companies that are in well-defined areas, think beauty products or beauty salons, swimwear, and other DTC (direct-to-consumer) products, that are more focused on style, visual branding, and marketing. It's best when a creative is part of the founding team. She is the visionary behind the product and is often capable of doing the brand design herself or she works closely with a designer or agency, especially when money was being raised.
Product-market fit for these types of products often lies within the actual branding: the storytelling, the look & feel, the messaging.
Type 2 of "product-market fit" is usually for tech solutions or apps where "looking good" is not as important as figuring out the product; how to get customers and how to create a product where users see value in paying—usually for a subscription. These companies shouldn't be spending more than 30 minutes on the actual design of a logo. You'll be pivoting every other week and your branding (= the way your customers perceive your brand) should follow your new direction.
Type 3 is when the startup is a very small business (fewer than 10 employees accounted for 78.5% of all businesses, according to the U.S. Census Bureau); a consultant, a restaurant, a jewelry designer etc.
For all three business types, my recommendation is to spend as little money as possible when starting out to get a small logo package that looks professional.
Why getting a logo the cheapest way possible is best
Startups that are looking to find product-market fit often don't have the budget and time for branding which turns out to be a good constraint.
I've promoted the concept of "black dress" design for quite some time. In short, it says that "your brand needs to commu­nicate professionalism—which is what often gets lost when companies try to create complex branding on their own. Instead, aim for 'black dress' design: You're not trying to create a revolutionary brand visual, you're aiming for something simple and timeless."
Using an online logo maker for business logos is the easiest, fastest, and most budget-friendly way to accompany your startup path. You only focus on creating a modern logo (often, they are wordmarks) or minimalistic-logos and hire a designer once you make money and have your positioning figured out.
To get started with a business logo now, type your brand name into the field below:
1. Type company name
2. Select design
3. Modify logo