The Wordmark Logo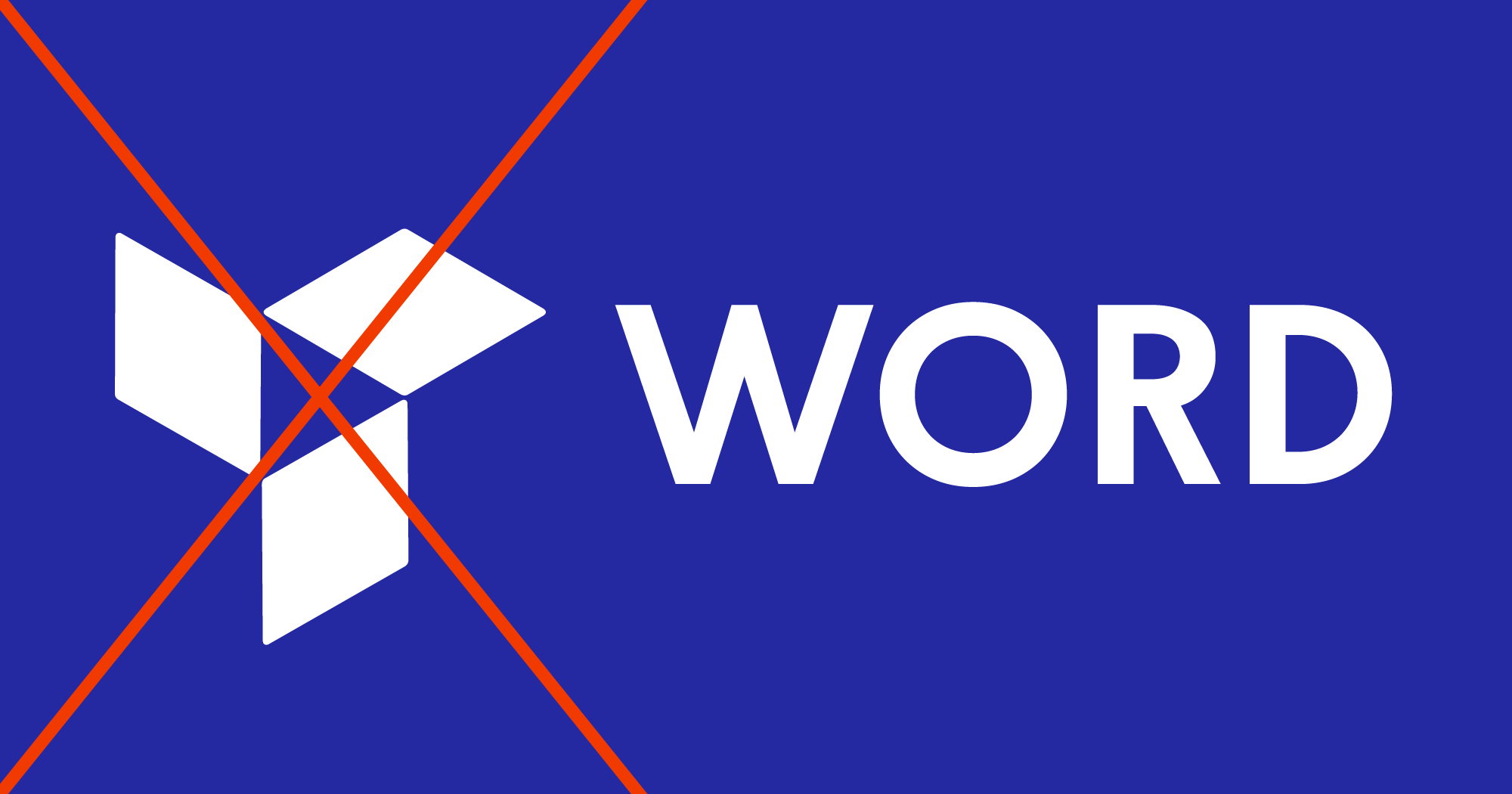 What's best, wordmark or logo with symbol?
What's the definition of "logo"? A logo is a design element that helps identify an organization, company, or product. People often ask what the difference is between a logo and a wordmark. "Logo" is the catch-all term describing all sorts of visual marks. A wordmark is the text part of a logo, which is considered the logo when there's no symbol.
A traditional logo often consists of two parts, a logo symbol (the little pictorial icon) and a wordmark (brand name set in a font). Wordmark is the professional name; colloquially, people also say "text logos." Wordmarks are preferred in many industries such as design, fashion, beauty, and tech because they're more modern and minimalistic in style and tend to look a bit cooler.
The way a logo is set or stacked is called a logo lockup. A logo is often set in a horizontal way with the symbol on the left side of the wordmark, but it can also be on its right side. A vertical lockup means the symbol is on top of the wordmark. The symbol can also be below the wordmark but that's a pretty rare case.
Most often, a logo has multiple lockups for different use cases, but the horizontal logo lockup is a must-have nowadays because a logo should look good in small on a website.
There are no absolute must-dos or don'ts. Good design is about function (is it readable? does it work in small? etc.). Designers weigh these functionalities against looks and decide what logo lockups are best.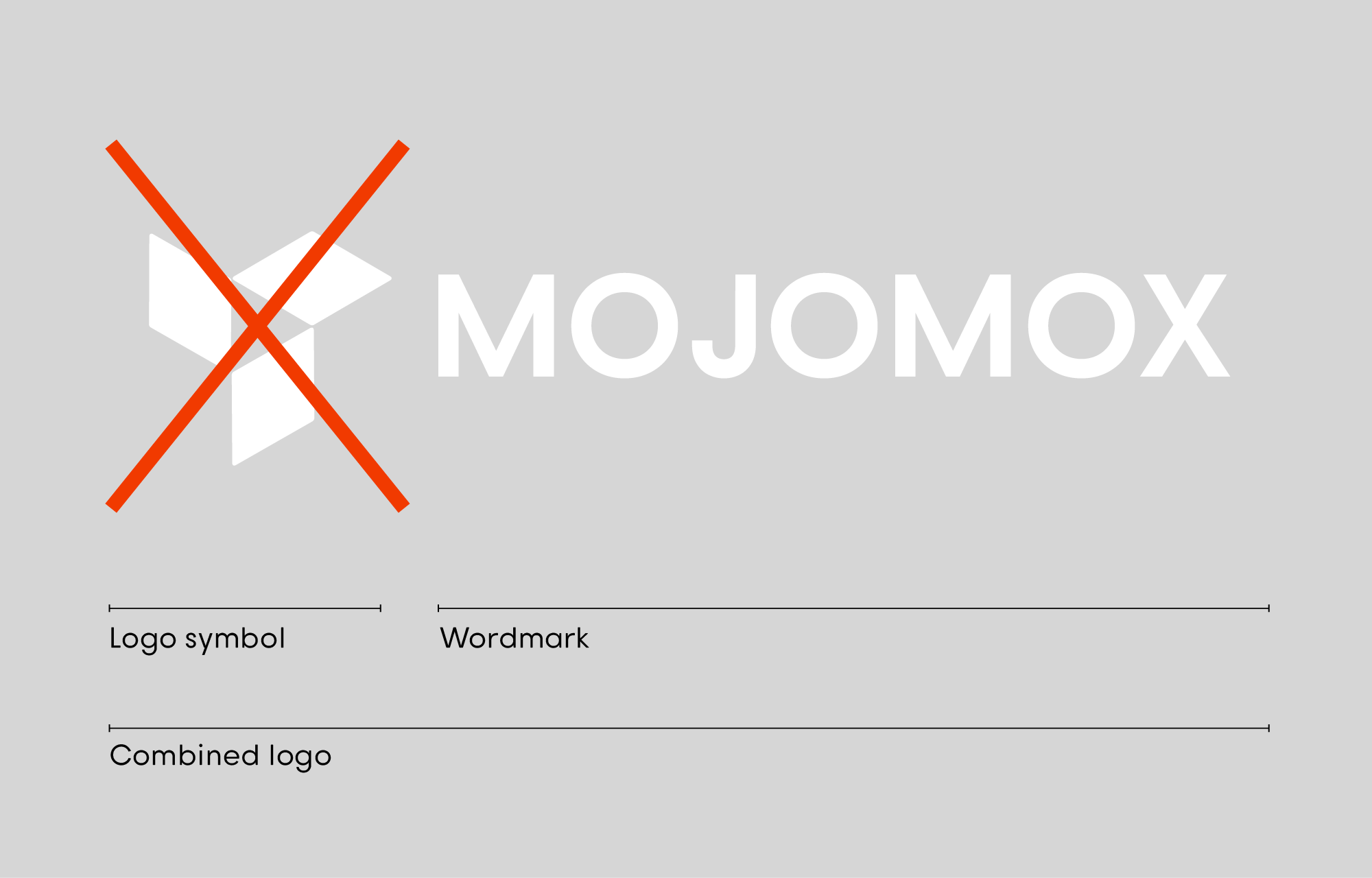 Examples and advantages of wordmarks
For inspiration, take a look at the logo wordmark examples below. From beauty and fashion wordmarks to tech products (digital or analog), these types of logos are modern.
When looking for fonts for logo designs, pick a typeface that reflects your brand positioning and stands out among your competitors.
The advantage of going for a wordmark logo design is that you could select a stronger, more unique typeface as your logo font. When you have a symbol and a wordmark, both should be balanced and visually support each other as opposed to competing with one another. Often, that means that you have a stronger symbol and a typeface that fits in rather than one that has too much character. However, for wordmark logos, type with character or a letter that stands out will make a logo more memorable.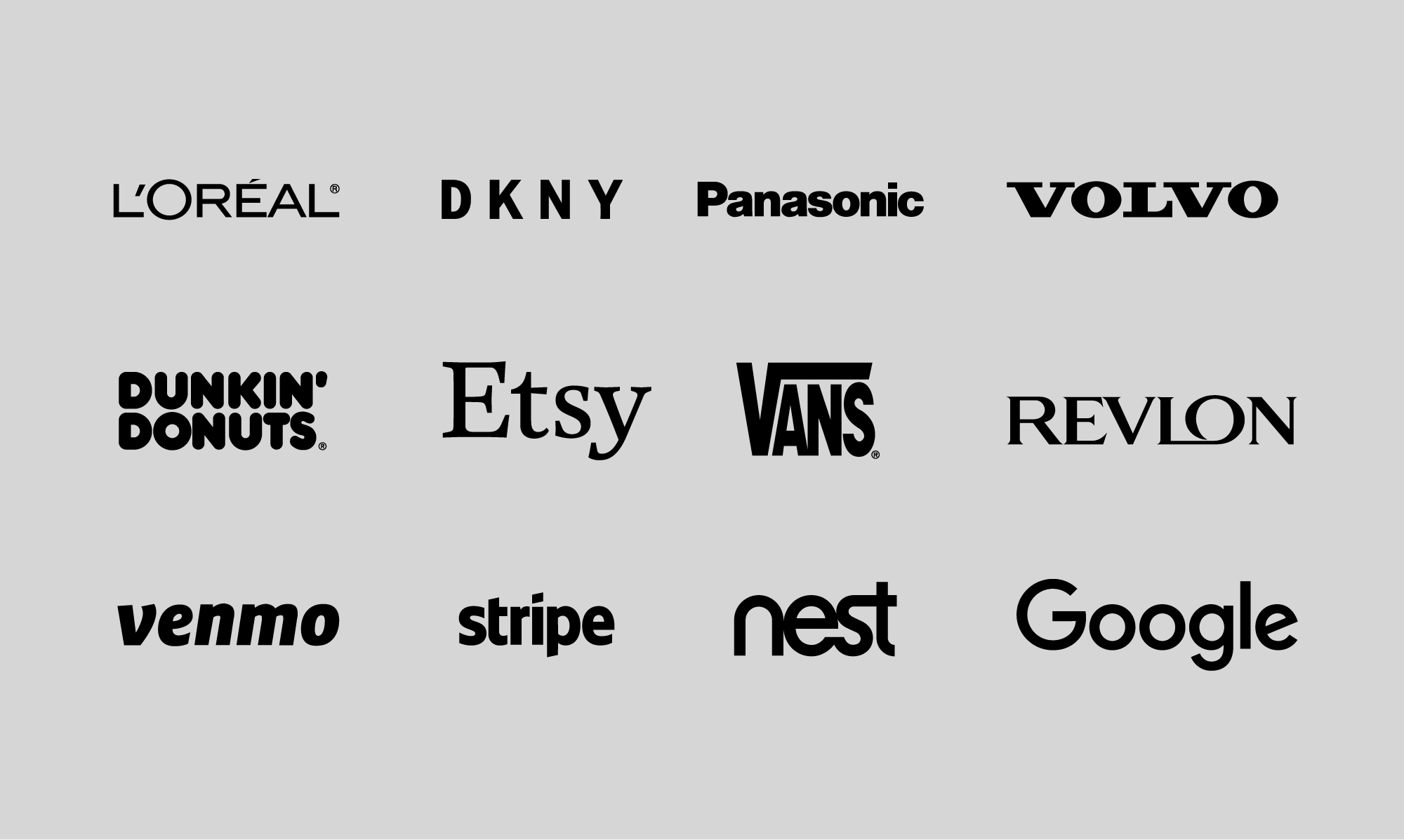 Evolution of wordmark design
Within wordmark design itself, the trend for the past decade has been to use more geometric, grotesque (used synonymously for sans-serif fonts; when they first appeared, sans-serif fonts were considered ugly) fonts. Sans-serif fonts feel more approachable, younger, and no-fuss. They're confident, straightforward, and simple.
Many designers and brand specialists commiserate this trend because historic brands lose their connection to heritage and, with it, brand recognition value.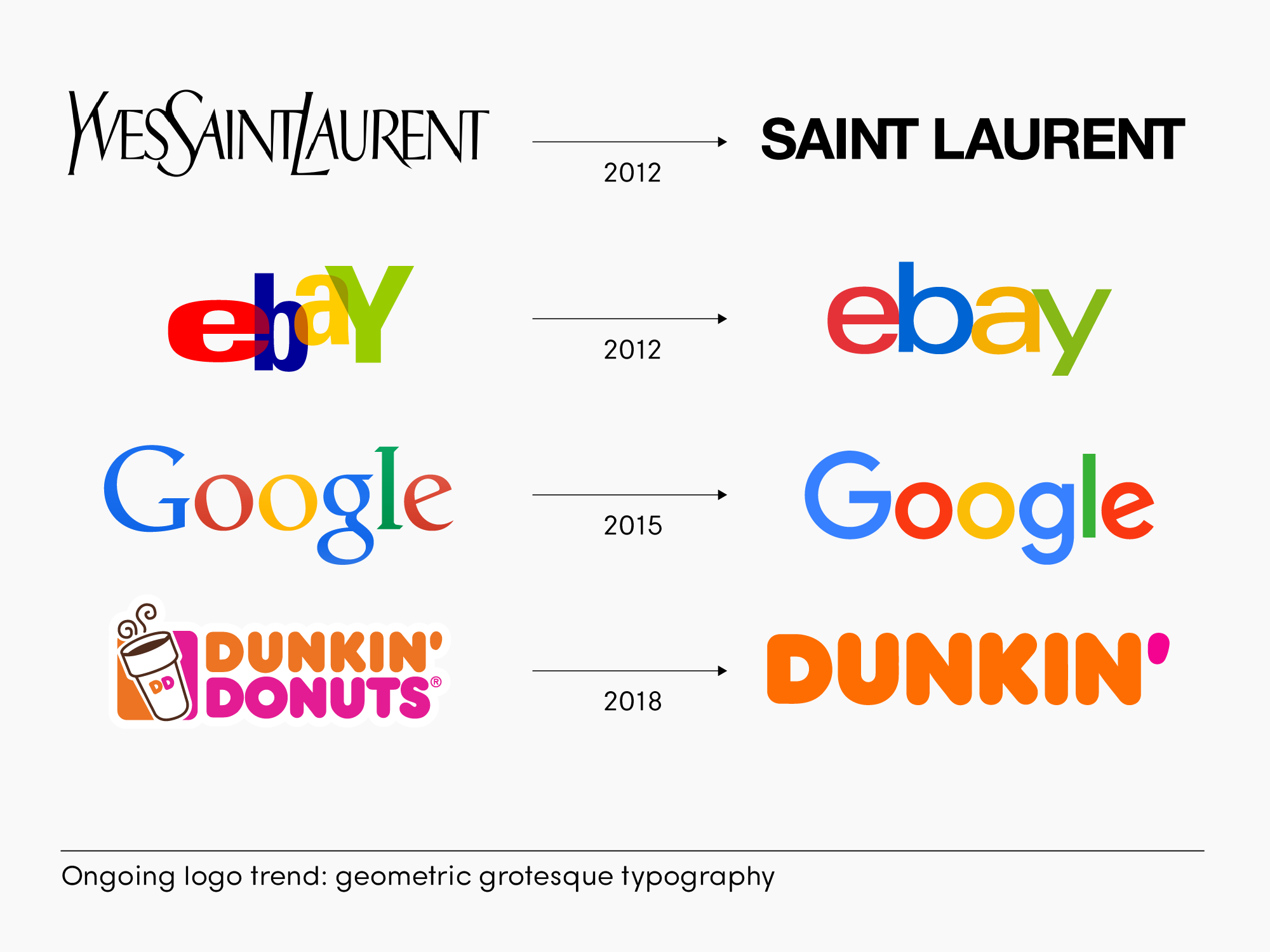 How a simple wordmark works in design applications
How to decide whether a logo should have a wordmark only or include a logo symbol? First, note that a wordmark alone doesn't mean the mark's design cannot be unique.
The opposite is the case—when you're going for a wordmark only, you must focus on making your logo memorable. You can turn the first letter, or any other letter or letter combinations, into something that has the quality of a logo symbol.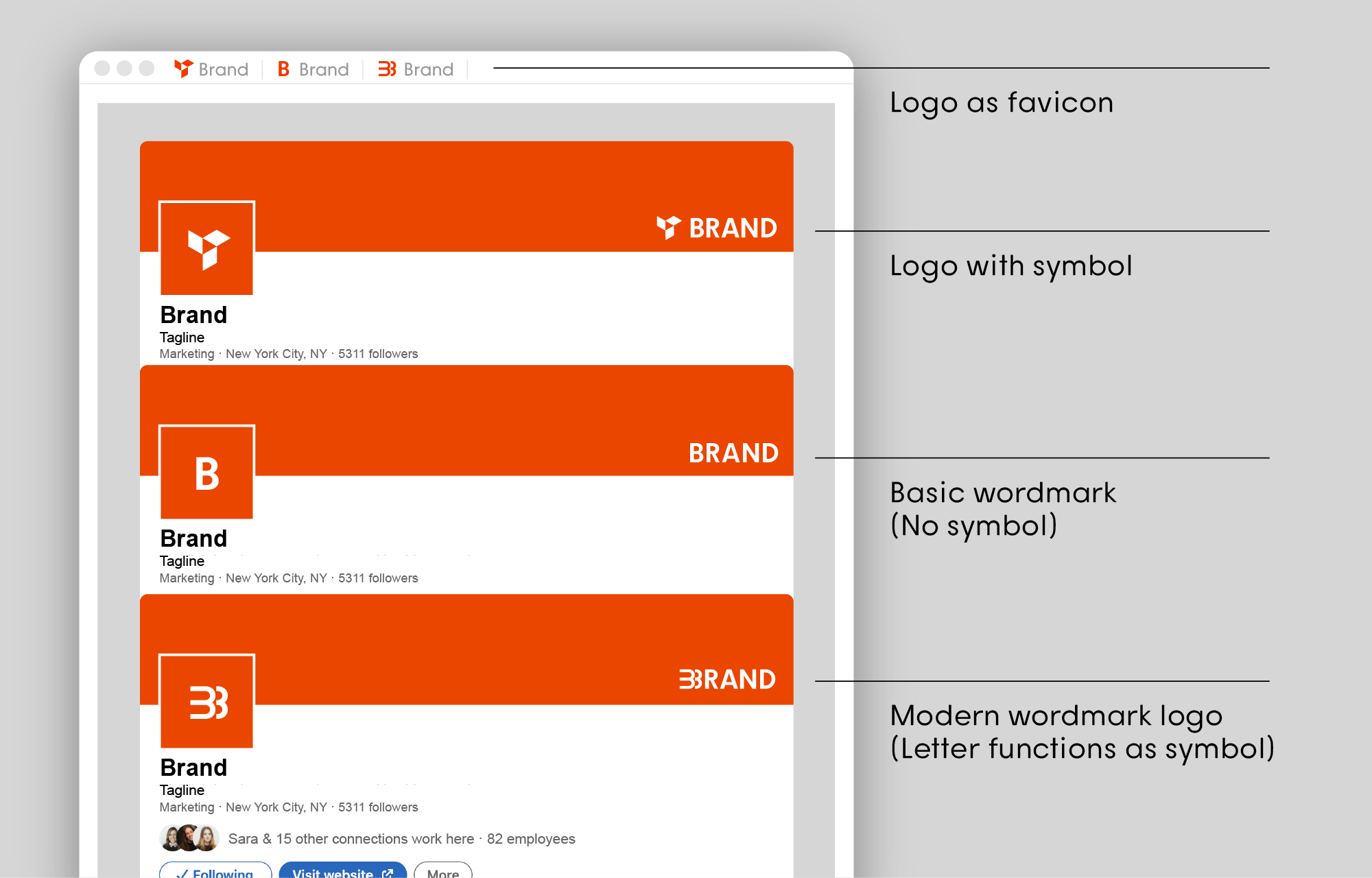 Check out the letter B above shown as different profile images for a LinkedIn banner. The first version shows a logo with a symbol, the second one is a basic wordmark (like Google), and the third one is the letter B in a design that stands out more from the rest of the font. The advantage of the third version is that this logo style is minimal, just like a wordmark but memorable when used in a collapsed way (a collapsed logo is a favicon or a profile image or sometimes called the avatar version of a logo).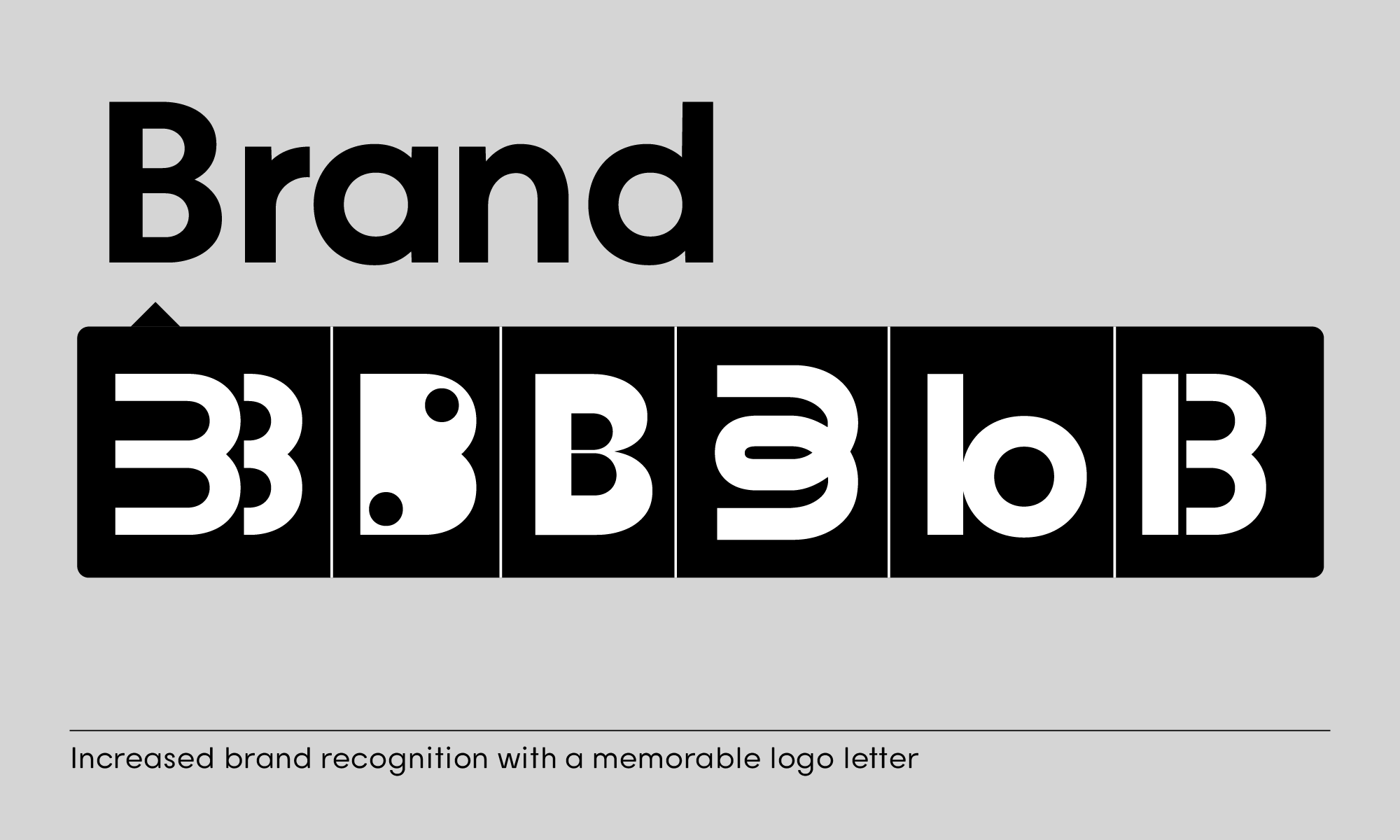 When designing a wordmark with a special letter that stands out, you'll have to think about the meaning of the design. In the example above, look at the different letter B designs and note what they could mean. When looking at the examples from left to right, these thoughts come to mind: Is it a reflection or a ripple effect? Does it look like a little toy? Does it come together in the center, is it a pipe, cooling, warming, consisting of shapes, or is it the number 13?
During the design process, a designer plays around with all of these ideas to give meaning to the mark—whether it's a logo symbol or the letter that gets transformed.
How to make a logo with text
For startups and small businesses it doesn't make sense to pay for a thorough design process that explores lots of different options. Designers have to spend a certain amount of hours to come up with designs that work.
With the Mojomox logo maker that specializes on wordmarks, you can easily click through lots of different designs quickly. See if one of the letter alternates provides meaning to the work you do. What is your brand positioning—the one word customers think when they think of you and how can it be reflected in your font choice and one or more of your logo letters?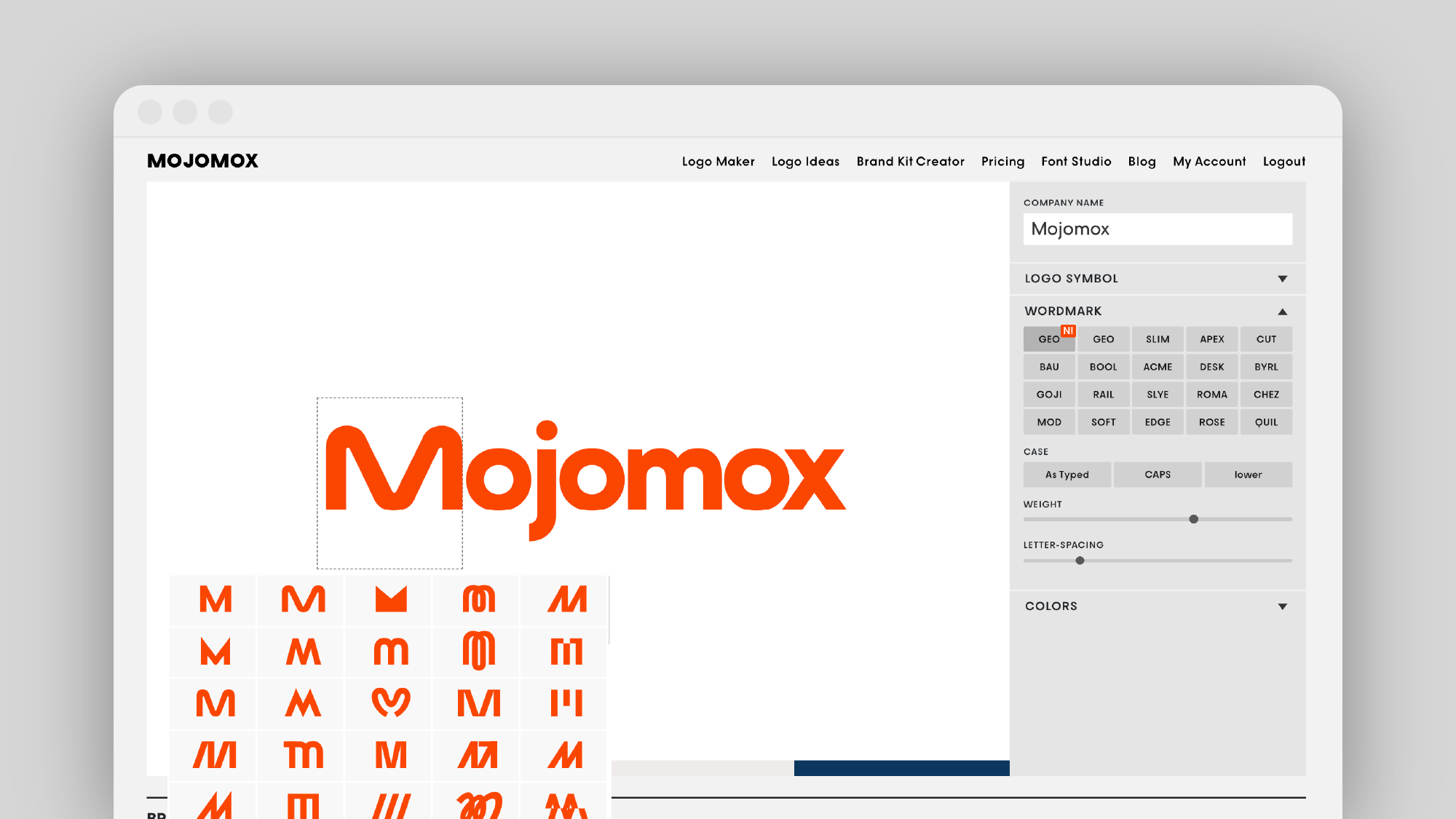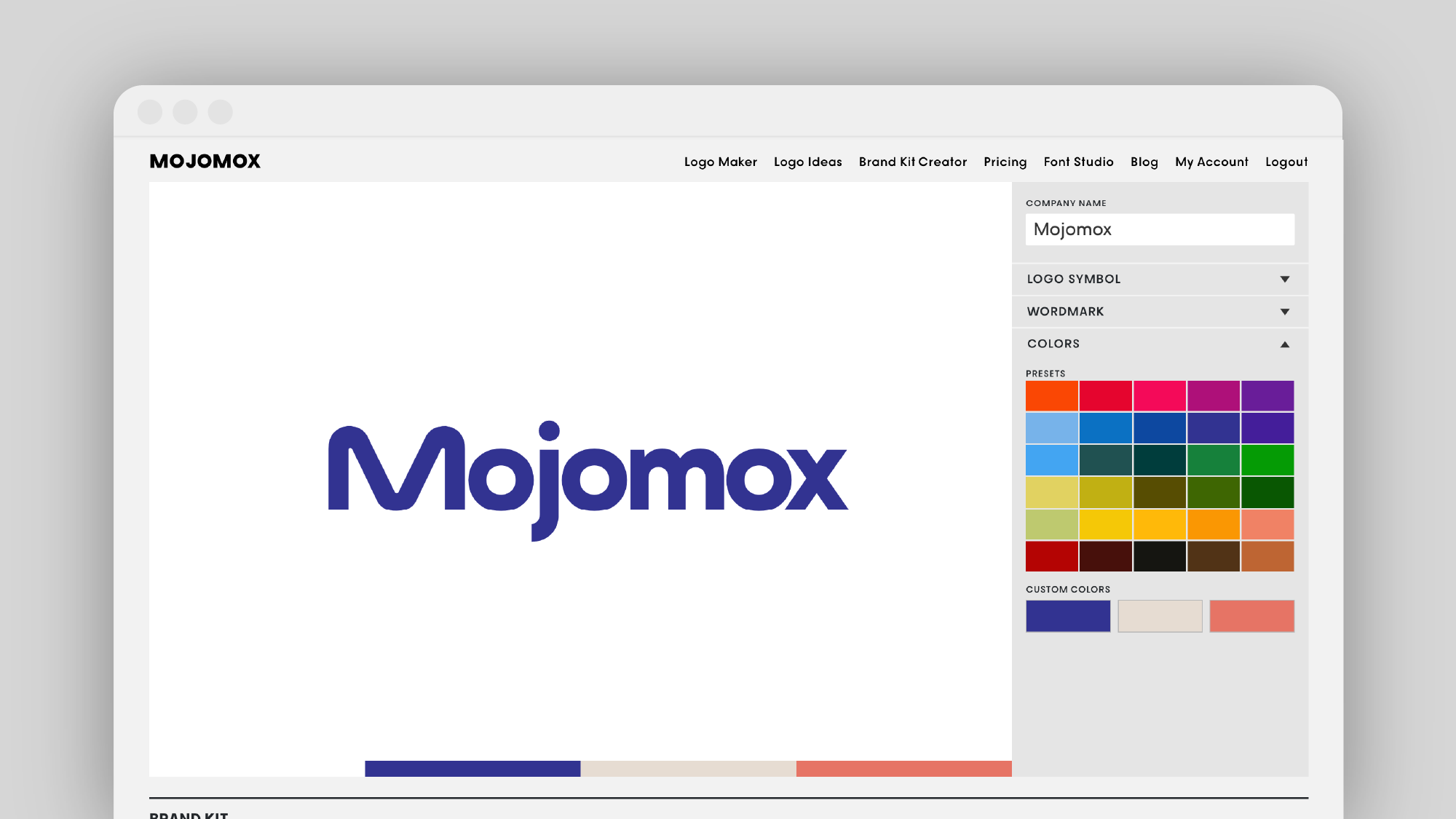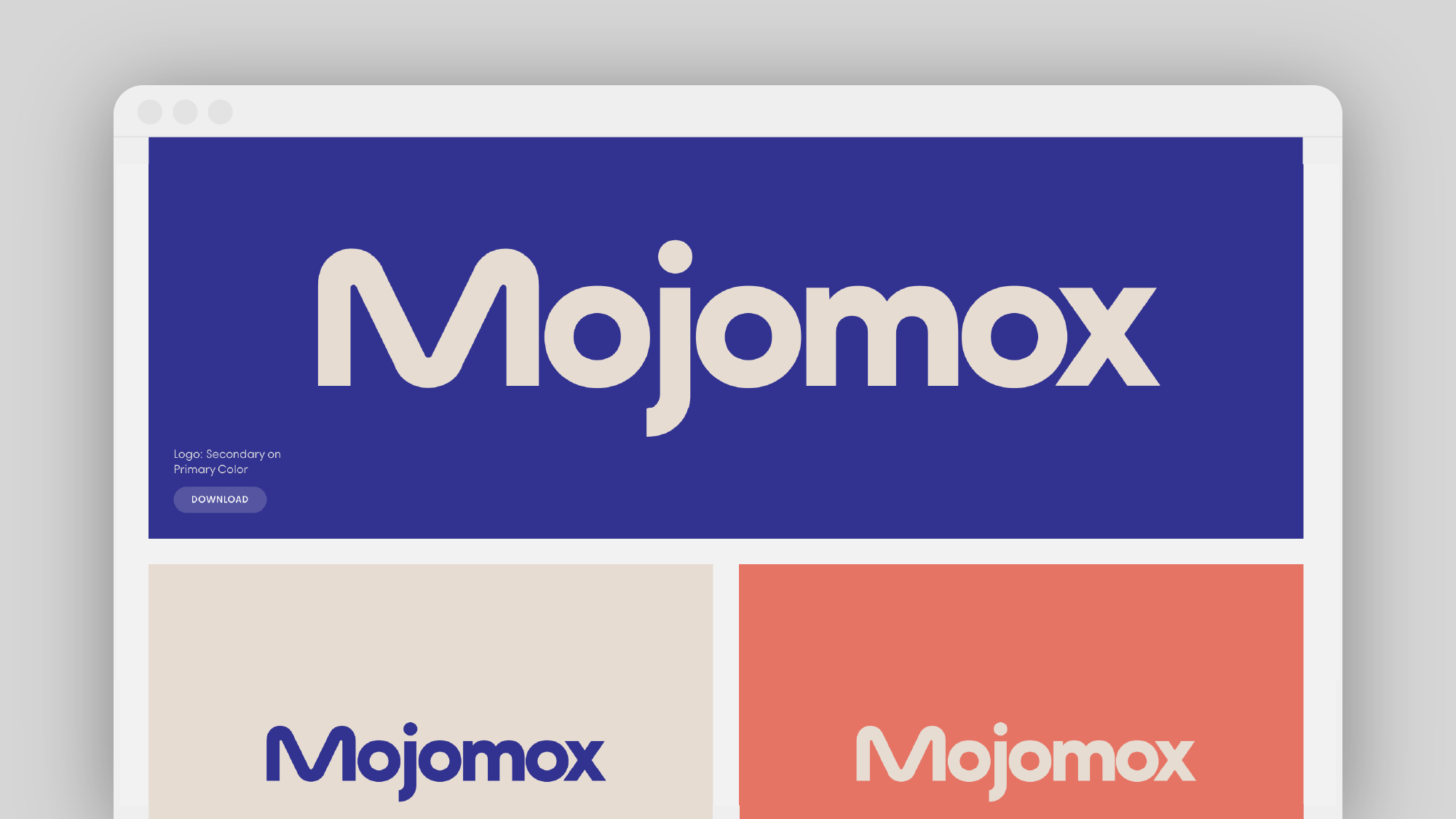 Often, it's super simple to see when you see it :)
After you found a good match, use the font-weight sliders to adjust the thickness of the font. When you scroll down, your brand kit gets generated automatically—see how your logo is readable in small before you finalize it.
As the last step, set your color palette by picking from the presets or customizing your own with the pickers. Make sure to make your primary color different from your competitors' colors so your target audience has an easier time remembering you.
To get started with a text-style logo, type your brand name into the field below:
1. Type company name
2. Select design
3. Modify logo