Modern fonts for logo designs in 2023/24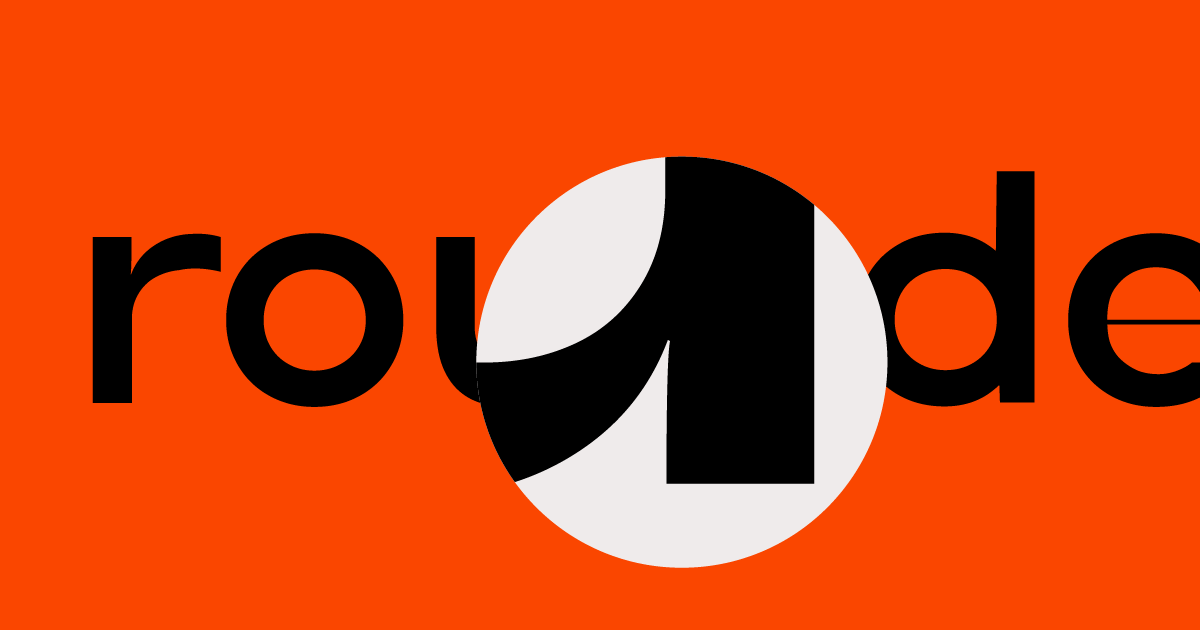 ---
What are modern logo fonts for 2023/24?
This year and in 2024, we will continue using typefaces with more character: a few letters that stand out, or even an entire font that is ready to be recognized.
For serifs, we have diamonds as i-dots, playful swooshes and crossbars, swirls to create ligatures, romantic quill-pen terminals, and exaggerated inktraps.
For sans serifs, we stay geometric in style and embrace wider (extended) cuts. A few letters may be rounded or designed to not quite fit in to add a more bespoke feel to the typeface.
An all-time classic for logo design is a Bauhaus-like typeface that's rounded. A modular type like that can quickly look minimally modern or retro, depending on the individual letters picked and the brand's color palette.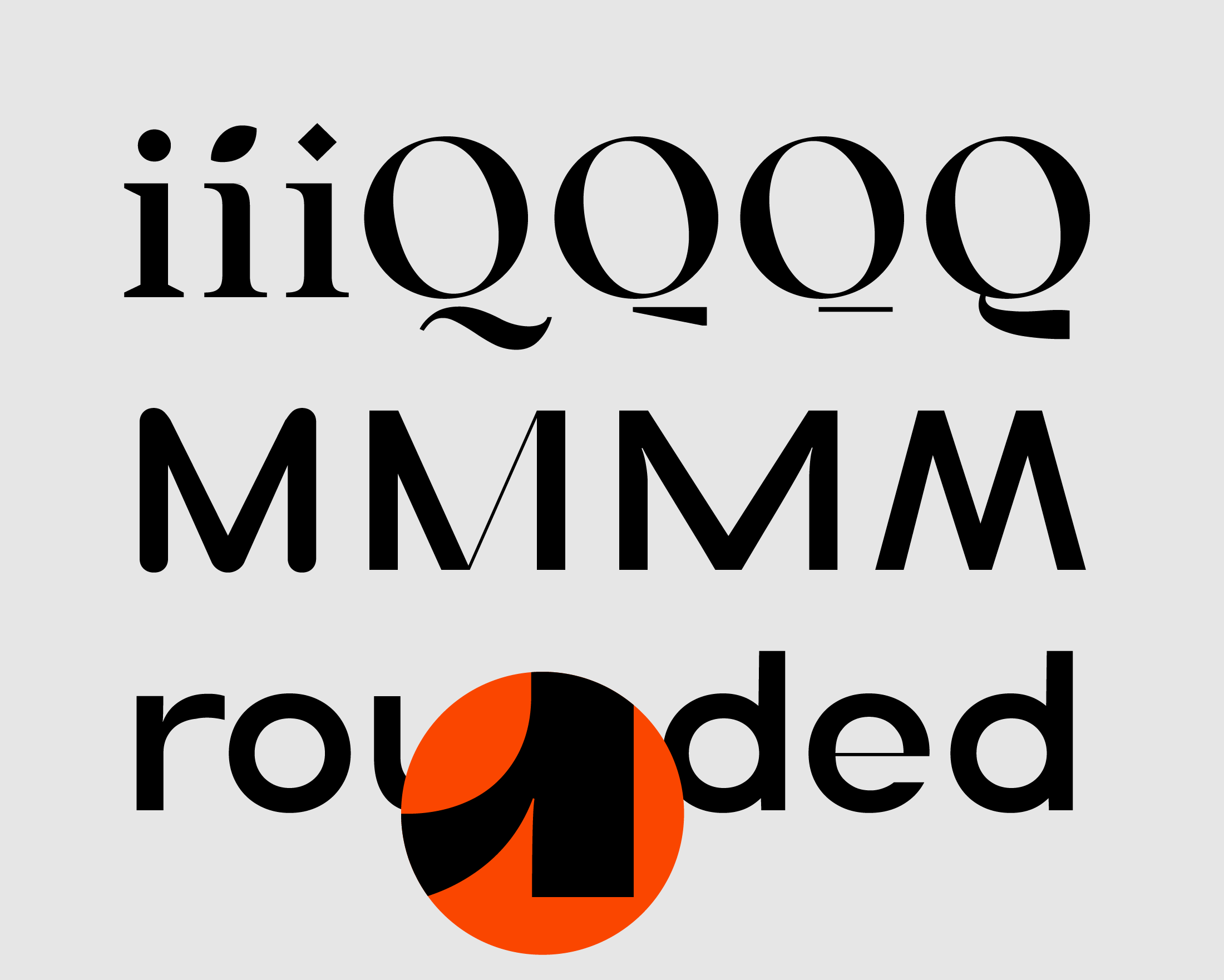 We've long entered the era of "fast type design." People love typography more than ever and are ready to experiment with it in their designs on their websites, on social media, and even their personal branding. This fast pace is great for evolving font designs: in order to stand out, the next generation typeface needs to be more cutting-edge.
To get started quickly with logo fonts, try this logo inspo tool.
What's great for personal showcasing is not great for branding. Branding is all about staying consistent—in color and in regards to typography. When designing a logo and your brand identity, stay classy when it comes to picking your typeface. That way you ensure a look and feel that doesn't feel dated in a year from now.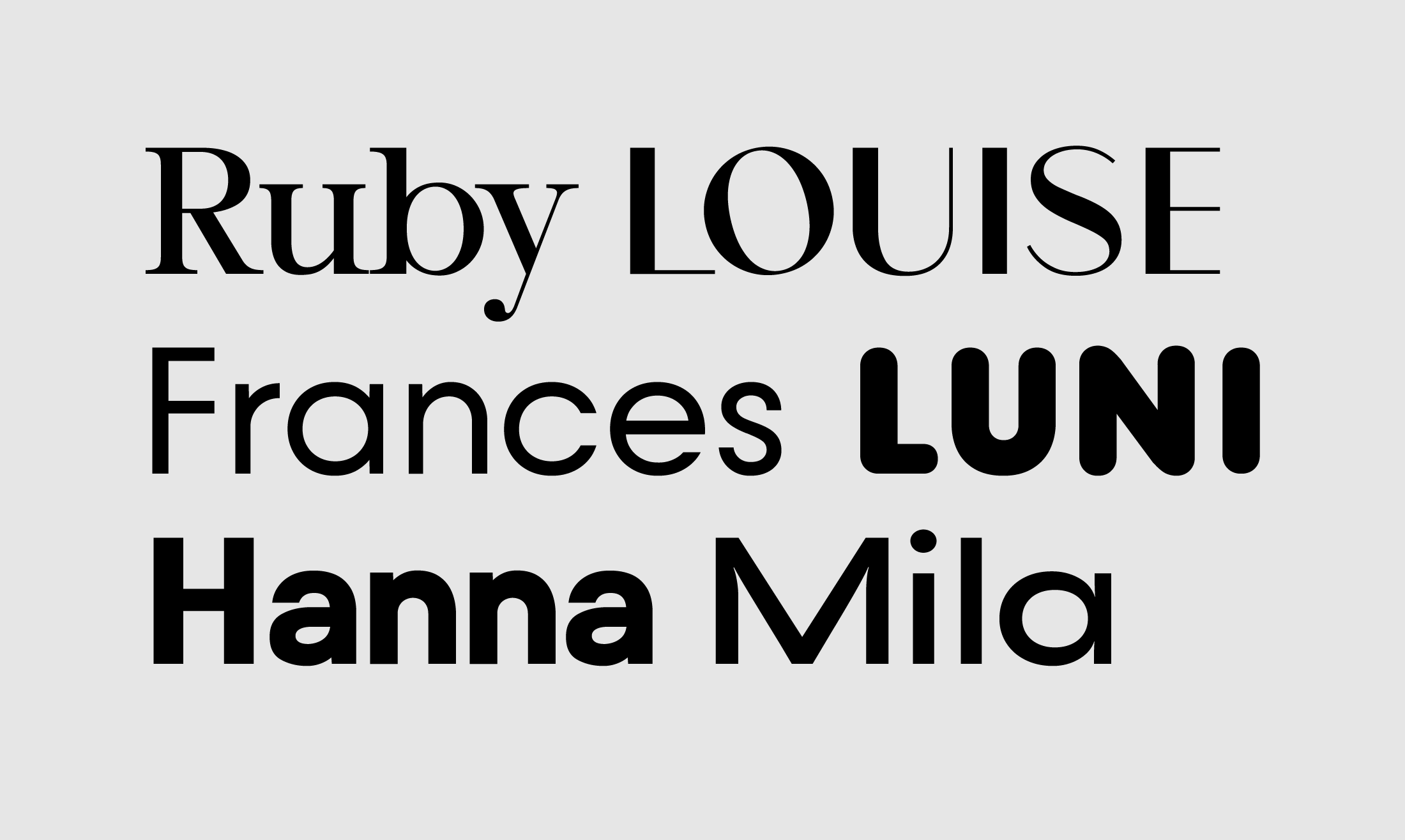 Logo design templates with fonts
When to use a wordmark logo versus a logo symbol
Good logo design by a professional designer is, of course, more expensive than designing a logo yourself. And while there are plenty of free logo maker apps out there, they often create something a little too obvious to be interesting (like a speech bubble for a communications company), or something so random it's not tied to your company at all.
Another approach that will usually get you a more professional output is to use a wordmark instead of a logo symbol—in other words, your company name in a timeless typeface. Avoid trendy fonts or anything overly ornate, and focus on finding something with clean lines that can be easily read at any size.
While that may not be the most visually groundbreaking design choice at first glance, it looks far more professional than a cheaply made logo. In fact, many of the biggest brands in the world use a wordmark for their logo.
Examples of company wordmark logos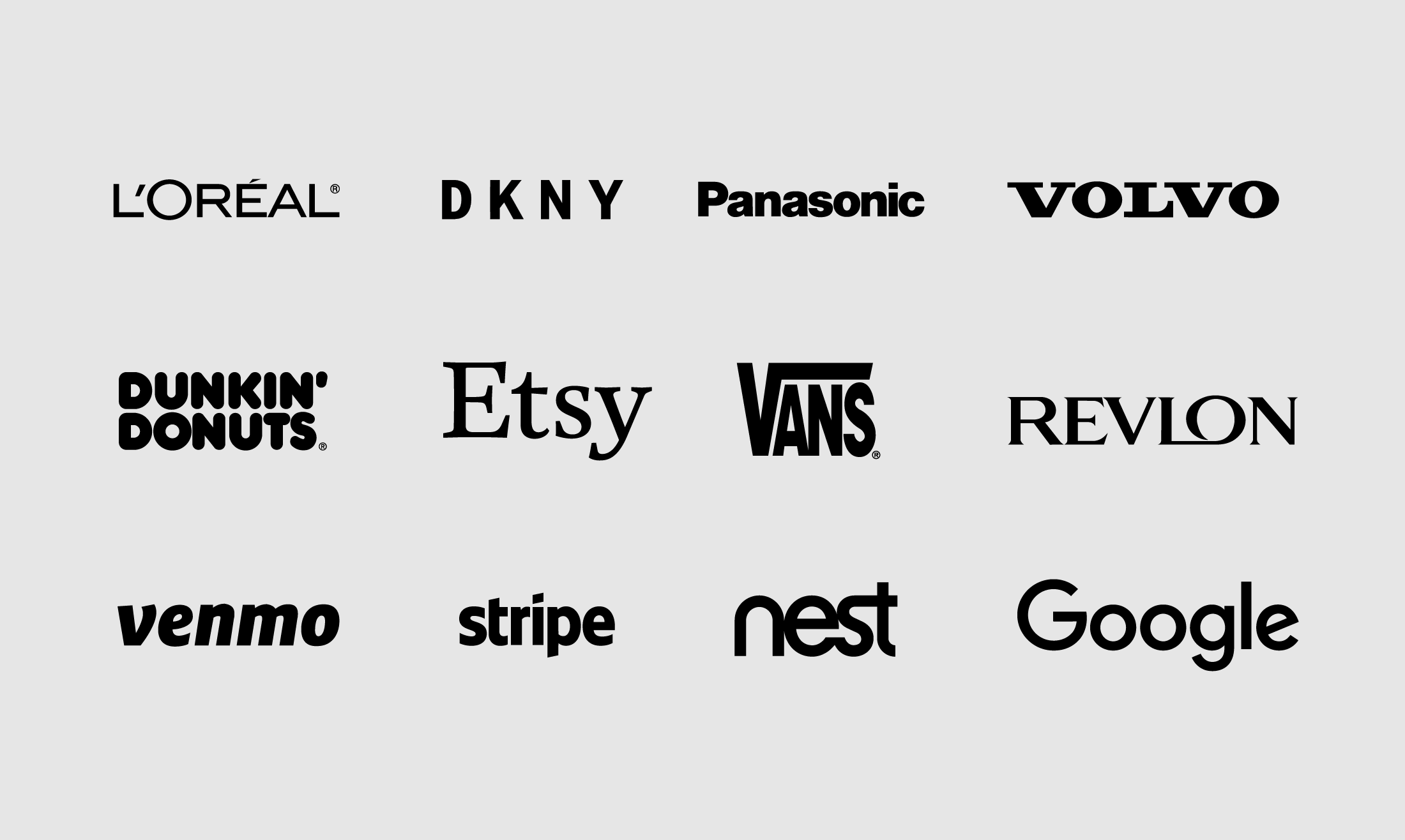 Is a sans-serif font better than a serif font?
Sans serifs are a versatile choice that can work with a lot of different looks and are easy to read in many sizes, whereas serif fonts may lend a more classic and sophisticated feel to your brand. Serif fonts are prone to lose their details when set small—the serifs (the little feet attached to the letter stems) disappear easily at a tiny font size.
However, there are many applications when a logo needs to work well in small too; for example, at the top left corner of a website, especially when viewed on a phone. For that reason, serif fonts require more attention when it comes to testing a logo in a multitude of environments.
Examples of logotype design
Get inspired by some of the best logo fonts
When leaving out logo symbols and going for a wordmark instead, focusing on the selection of the font is even more crucial. Every typeface has its own character—and finding the right type that has the personality you'd like to convey can be tedious. When scrolling through font catalogs online, start with having a brand trait in mind that your font choice should also express. Let's say you're aiming for a mark whose trait should be "precision," select a pointy font. This works best if your brand name has letters that can be sharp naturally, for example, the letters A, K, M, N, and W.
In any case, if a serif or a sans serif font is a more suitable font for logo designs, is a matter of what you'd like to convey with your logo rather than going only by readability at small sizes. In fact, make whether to use a sans serif or a serif font your very first decision when selecting a typeface for your brand. Here's a simple checklist to help you through the process:
Serif fonts: Well-known examples: New York Times, Vogue, Zara, Etsy, Burberry, Volvo. Serif fonts often convey one or more of the following: sophisticated, classy, warm, personal, depth, craftsmanship, elegance.
Sans Serif fonts: Well-known examples: TED, Venmo, Diesel, Dunkin' Donuts, Stripe, Google. Sans serif fonts often convey one or more of the following: straightforward, clean, technology, approachable, modern.
Which industries should use what fonts for logo designs?
Logos for Food & Restaurants: Use a serif when the focus is on homegrown or homemade; using a sans serif means that the focus is on clean and simple.
Logos for Beauty Salons, Products & Wellness: Use a serif when focus is on a unique experience or custom, personal formula; a sans serif says clean ingredients, simple care line.
Logos for Marketing & Sales: Use a serif when the focus is on high-end marketing or for publishing industries; use a sans serif when you're aiming for a broad audience.
Logos for Fitness & Wellness: Consider a serif for a personal experience, focus on women, or finer sports; use a sans serif for a broader audience, or a mix of sports.
Logos for Fashion: Use a serif for sophisticated fashion logo or a fashion brand with a historical background; use a sans serif or humanist tyepface for contemporary fashion branding with a broader appeal. See examples of modern fashion fonts.
Logos for Finance & Legal: Use a serif font for a classy, more expensive firm; use sans serif for more affordable offerings or a younger audience.
Logos for Media & Publishing & Communications: Consider a serif for classic book publishing, sophisticated writing services; use sans serif for contemporary publications, affordable writing services, and modern PR.
Logos for Nonprofits & Politics: Use serif fonts for a more sophisticated audience or nonprofits with educational purposes; use sans serif fonts when the focus is on loud and actionable communication.
Logos for Crafts: Use serifs when focusing on craftsmanship and personal creations; use sans serifs for focus on modularity and modern pieces.
Logos for Pets: Use serifs for a focus on elegance, use sans serifs for a focus on friendly, ease of use, and basic items. A fun font for pet logos could be this type similar to the Cocomelon font.
Logos for Kids: Use serifs for a focus on education, personalized approach, pricier items; use sans serifs for focus on fun, simplicity, and affordability. For a list of fonts that highlight a fun environment and friendly personality, check our 2023 fun fonts collection.
Logos for Apps & Tech: Consider serifs for B2B companies whose customers also use serif fonts or apps offering high-end solutions; most often: use sans serifs to show ease of use and approachability.
What's the cost of logo fonts?
Option 1: You can buy a single font style from type studios or on font platforms such as MyFonts, Creative Market, or FontShop for around $35. You'll then need to install that font on your computer and activate it in order to create a logo with a graphic program that you have on your computer.
Option 2: You can get free fonts from Google Fonts that you can download to use for a logo design. To make your branding more cohesive, you can also use the very same font from Google web fonts for all of your copy on your website, such as Wix, WordPress, Squarespace, and so on.
Option 3: At Mojomox, you can design your logo right here with our logo maker using our modern and unique fonts specifially crafted for logo designs. To keep your branding consistent, you can also use the same font you picked for your logo on your website.
Summary of modern fonts for logos
With the rise of interest in typography, more fonts are available across many websites and platforms. While experimenting with type is fun, professional branding requires consistency and that means keeping your brand's typeface for years to come. For that reason, it's key to pick a font that's classy and won't go out of style anytime soon.
To get started with a logotype logo, type your brand name into the field below:
1. Type company name
2. Select design
3. Modify logo