---
Architectural firm logos, ideas & fonts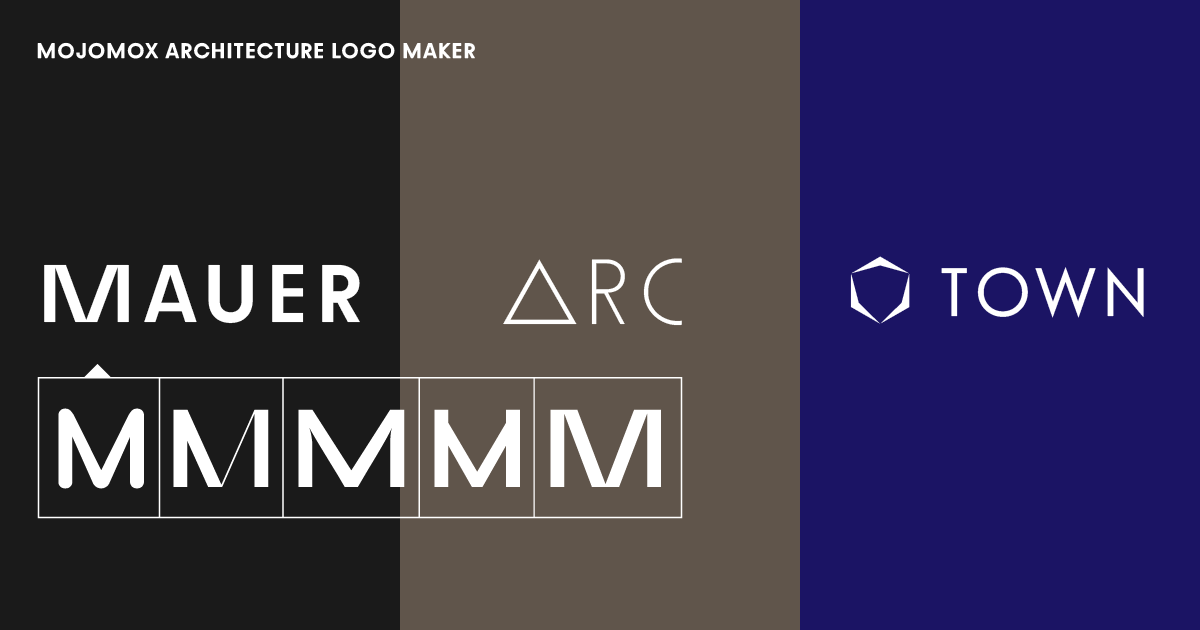 ---
In the following article, we'll review what the best logos for architects are, learn about modern logo fonts and how to design a cool and minimal logo with an architecture logo maker.
The best logos, whether that's a logo for an architecture firm, a real estate agency, a construction business, or any e-commerce shop, are rooted in brand strategy. A good logo embodies the company's positioning—the way a brand is perceived by its clients or customers.
Besides designing our own logo and looking at popular logos for architects, we'll create an industry-specific color palette that works well on brand and marketing assets and we'll see how professional brand designers test their designs quickly to ensure the mark is functional in all sizes.
---
Logo ideas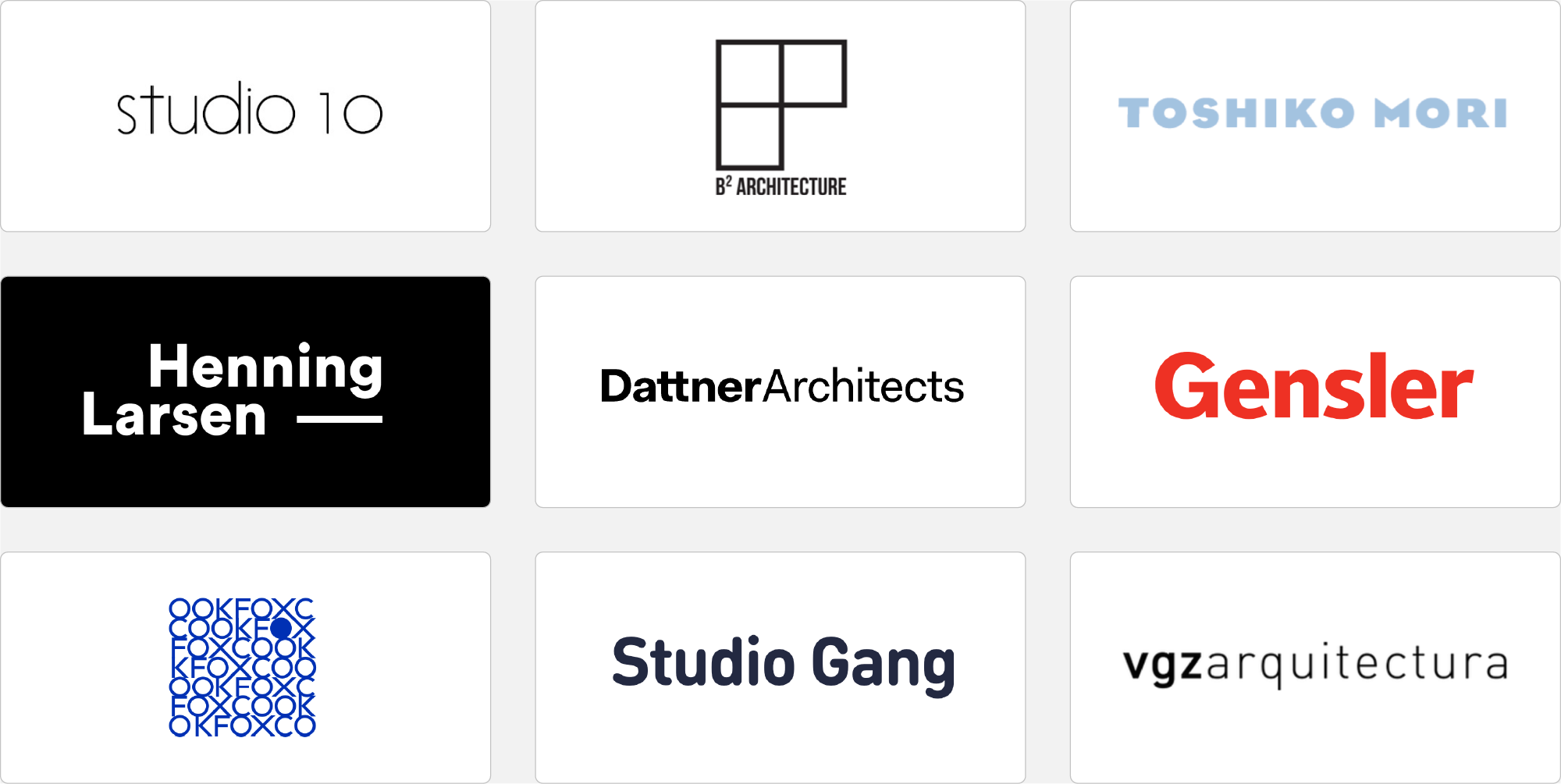 Take a look at our selection of some of the best architecture firms' logos. Many of them are simple wordmarks, also called text logos—they consist of only type rather than a architecture logo symbol. However, if architect firms incorporate a symbol into their logos, the symbols tend to be rather prominent in comparison to the wordmark itself. Often, they're in a square format.
Wordmark logo design is a modern way to design logos and it plays well with the principles within design industries because the focus needs to be on the details.
Is the type thin or thick? What's the letter spacing of the mark? Can certain elements or letters stand out to make the logo more memorable?
Tightly set letters add power and boldness to a logo's appearance, while wider spacing gives an architect logo more of an airy and elegant quality. Serif typefaces (those with tiny feet) feel more expensive, personal, and luxurious, whereas sans serif fonts come across as more affordable—they communicate a more approachable brand image.
---
Logo templates for architects
Easily create a logo by using a template
Take a look at the minimal architect logo examples above. To easily create your logo version, change one of the templates by clicking on it. We only included wordmark templates above, but after selecting one, you can add a logo symbol or shapes with the Mojomox logo designer app.
But before getting started, examine how different font choices and styles trigger distinct brand feelings. Geometric typefaces (example 1) appear to be more modern and bold, whereas the humanist typeface (example 3) appears to be warmer and more elegant. Second, analyze how other color palettes interact with the typeface you've chosen.
Black and white color palettes are popular in the architecture sector, but red and brown palettes work well too. Check your competitors' colors to see if you can choose a different primary color to set your architecture firm visually apart—even if your goal is to stay minimalistic.
---
How to make a minimal wordmark logo unique
The brand design way of making a minimal architecture logo stand out is by swapping one of the letters of the wordmark with a more custom-looking one.
Doing so will make you think about the meaning of the alternative letter: The letter A in example 11 is a triangle; it makes sense to use if, for example, the company has 3 partners, or the design philosophy consists of 3 pillars. The wide M in example 10 reminds one of leaning bars.
Example 12 shows a thin style of one of the geometric typefaces (Bauhaus Apex) paired with a logo symbol from the Shape series (selectable inside logo maker app). The shape symbols are highly customizable by using the length and weight sliders.
---
How to design an architecture logo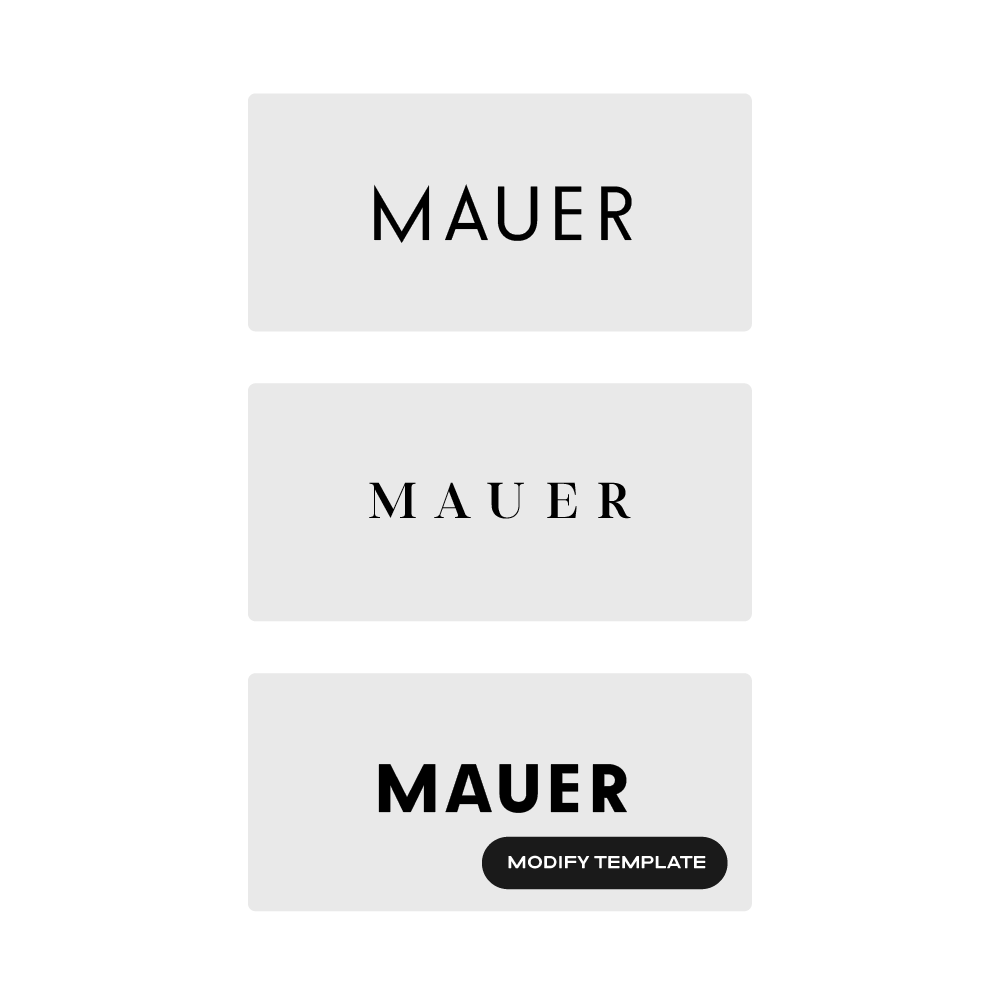 Step 1: Type firm name
For your own logo design, type in your architecture firm's name and go through the logo process by selecting your design preferences. Some logos have symbols and some are minimalistic wordmarks. Click on a specific logo design at the end and use it as a starting point for your logo design.
---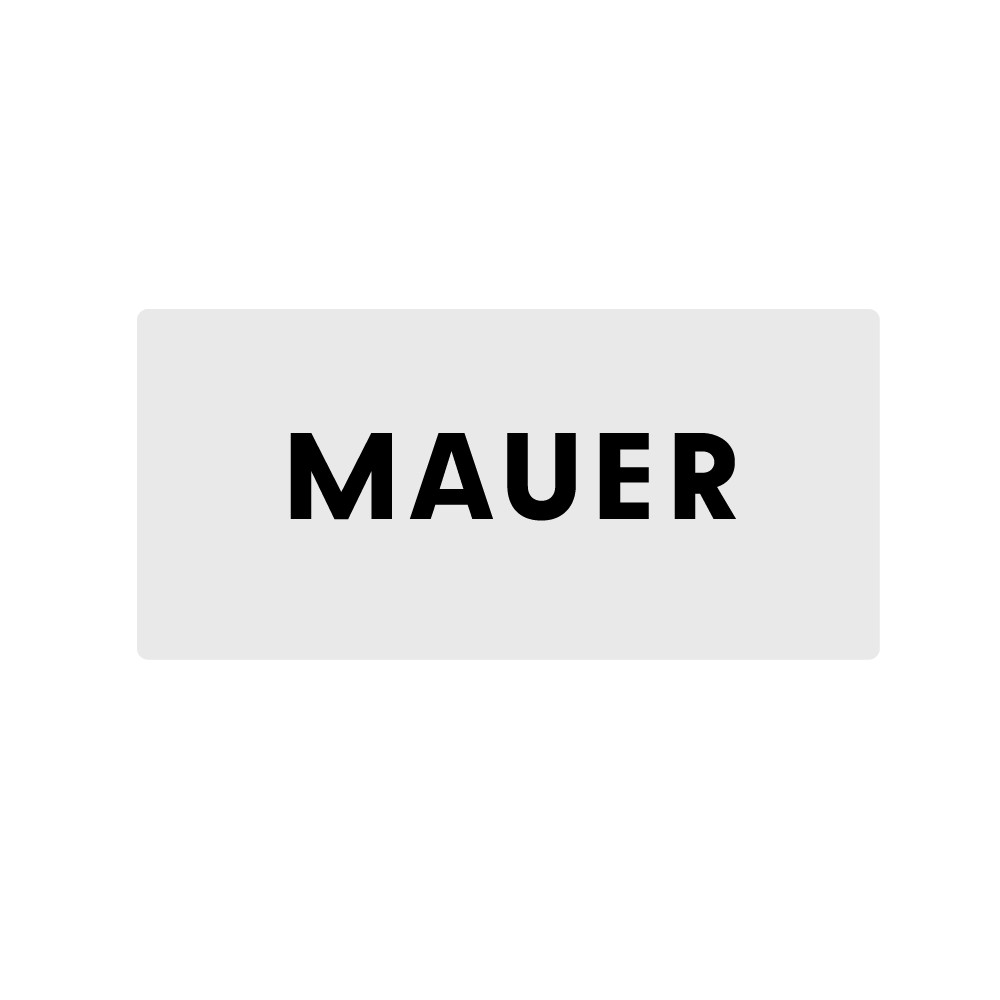 Step 2: Select design
To meet the design aesthetics for architecture-related brands, you can start with either a modern wordmark logo or a logo with a symbol. Logos with symbols have a more corporate quality.
After clicking on a baseline design, you'll get into the Mojomox logo editor.
---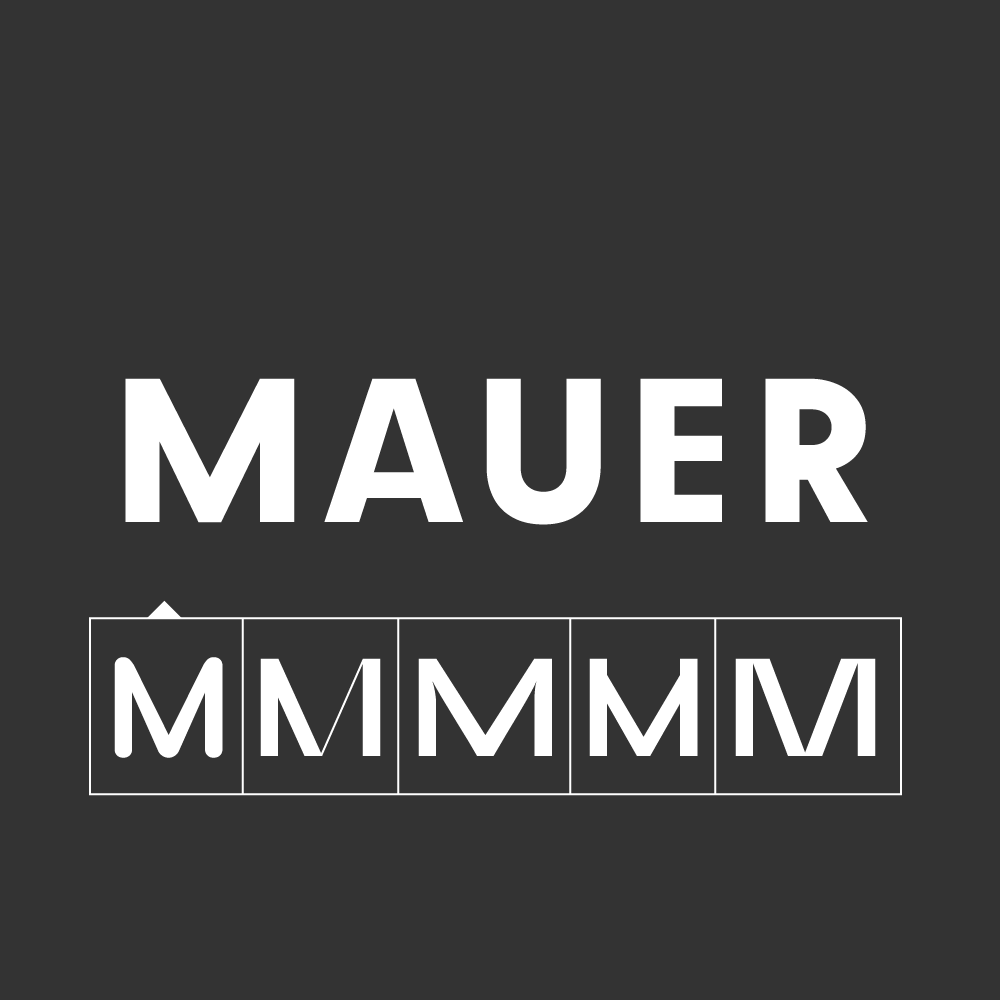 Step 3: Modify logo
Wordmarks are the modern and minimalistic choice. In order to make a modern architecture logo mark stand out more, click on a letter and swap it by selecting another letter below in the editing area.
Alternatively to using a logo maker, you can create a logo with Illustrator using a typeface from our architecture font follection.
---
---
How professionals design architecture logos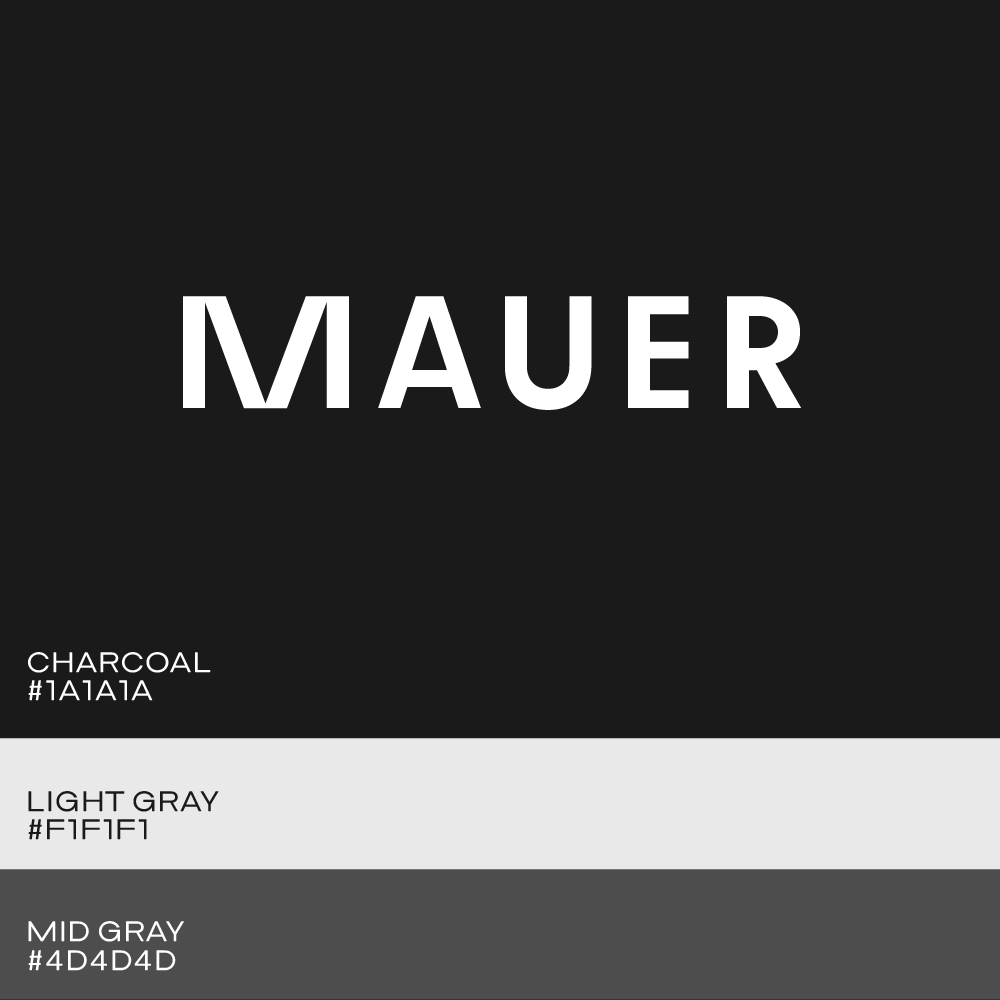 The Perfect Color Palette
In a modern branding, stick to one primary color for your architecture brand. It's easiest to choose a toned down version of your primary color or a warm or cool gray as a secondary color to support your primary color. For your tertiary color it's a good idea to choose a color that can be used as an accent color, such as for website buttons.
Diving into color theory and finding the correct color palette for your architecture branding is a simple process with Mojomox. Start with a color palette preset to get a sense of where you want to go. To find the perfect fit, use the color picker to fine-tune each color. You can also choose a color from an image on your desktop computer that you've opened. Your brand kit gets generated automatically below the editor. This way you'll see how your selected colors interact with each other, on a different background, and how they look on branded mockups, such as a business card or a website.
---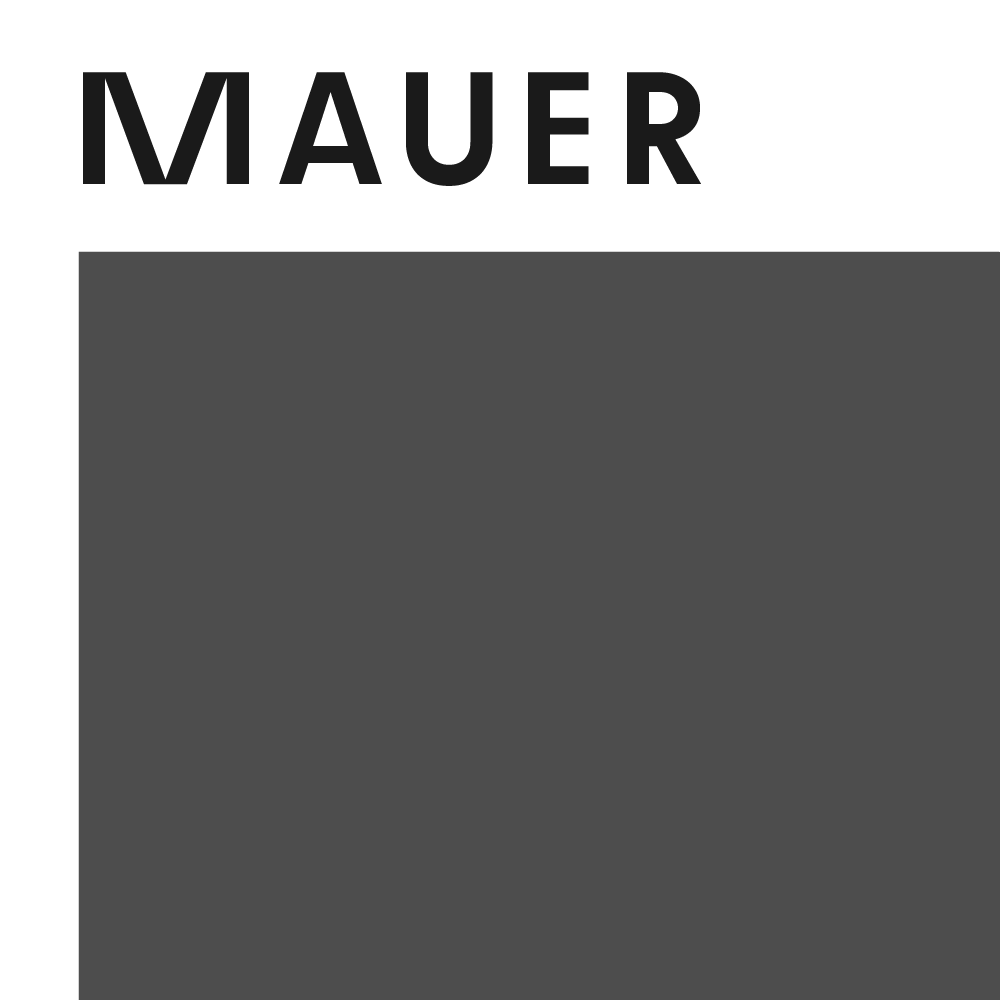 Logo formats that are versatile (and easiest to deal with in the long run)
A horizontal lockup is a mark that is typed in one line, or, if the logo has a symbol, where the symbol is on one line with the wordmark. A vertical lockup occurs when the design elements are stacked. A horizontal lockup is the most versatile for current architecture branding because it takes up less space in the header section of the website, which is especially important in the mobile-first design approach of 2023.
---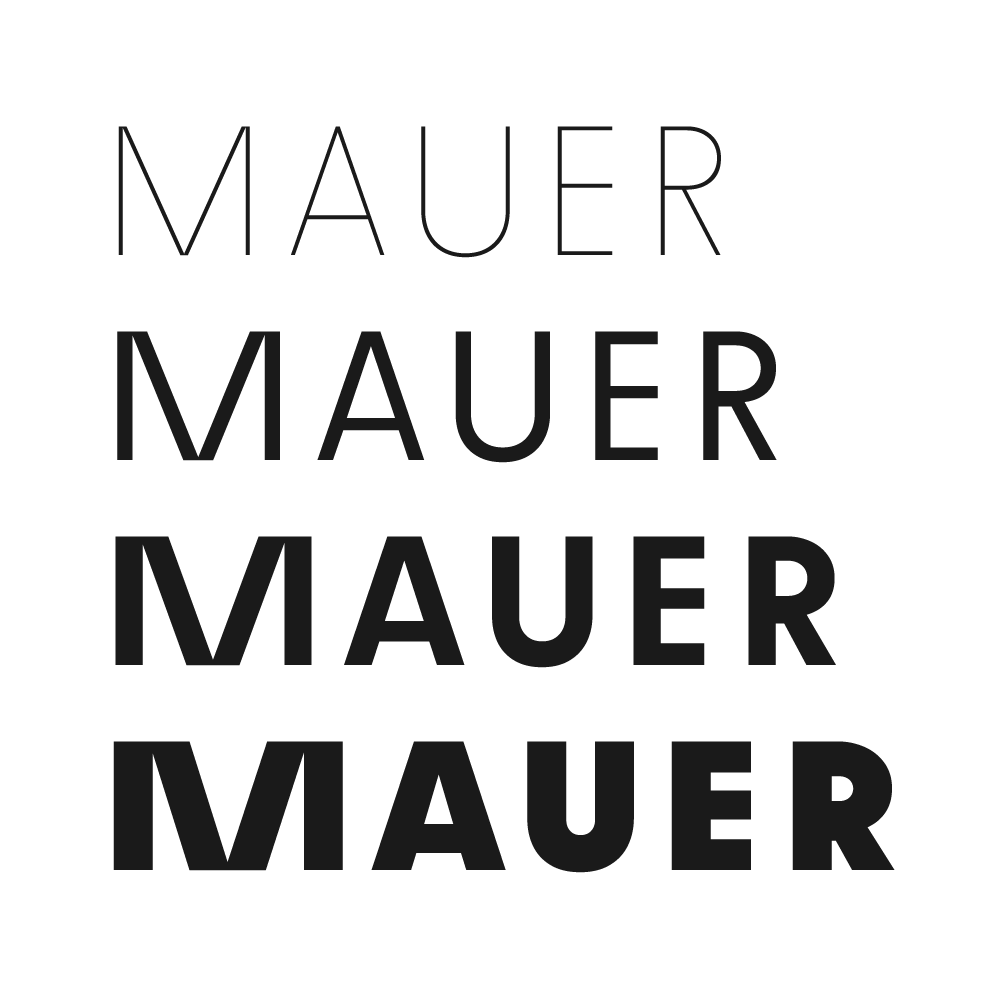 The right typography for an architecture logo
Choose from one of the modern fonts for logo designs in the gray sidebar. When it comes to font weights in typography, there are two basic guidelines to follow. First, a logo will appear bolder and louder if the wordmark is thicker. Lighter font weights give an architecture logo, or any logo design, a more refined and approachable appearance. The lighter the logo, the larger its minimum size must be.
Trying out different font weights with the Mojomox logo maker is as easy as it gets: Use the font-weight slider in the design editor to see how your logo looks in real-time underneath the editor in large and small sizes.
---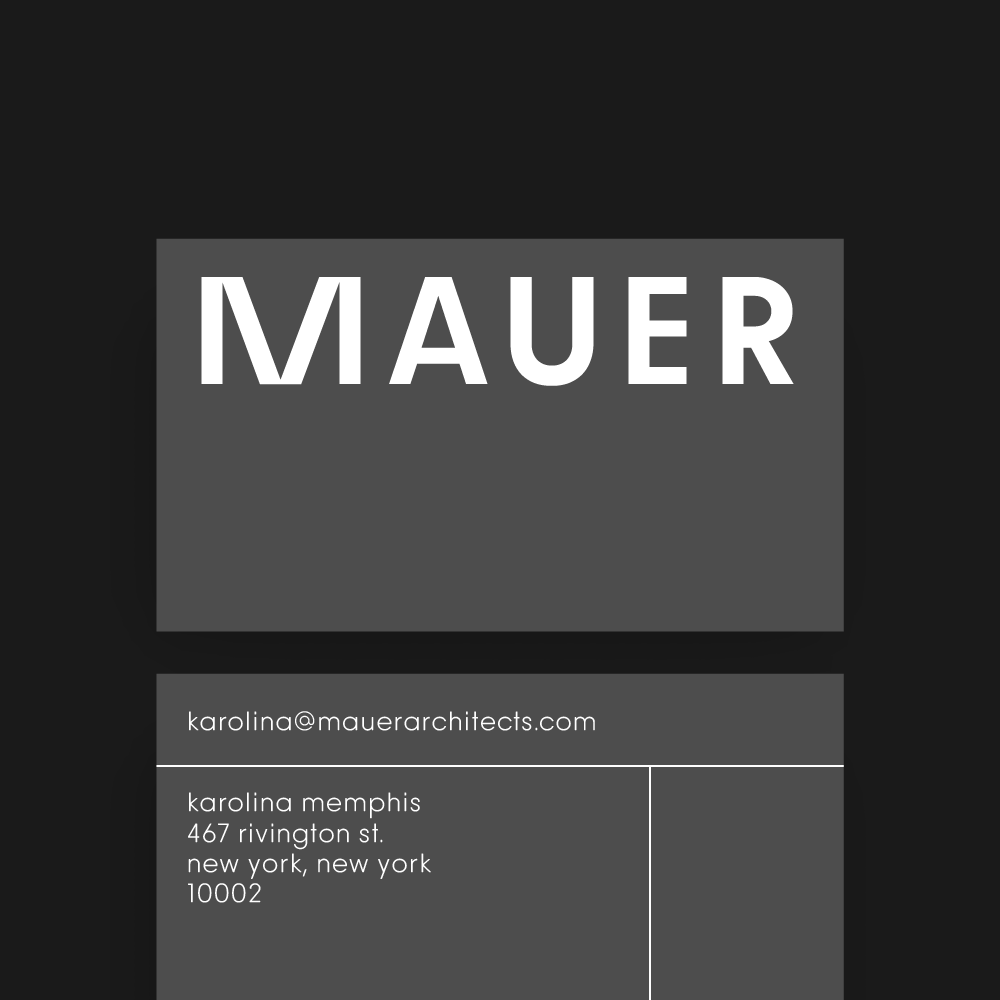 Test your logo design in the real world
Avoid getting stuck with only one design! Designer pro tip: Create 10 versions of your architecture logo—you can make as many design changes as you want with Mojomox—and test them all.
Your architecture design should be checked in all of the environments where it will be used. In the Mojomox logo maker tool, you can create multiple variants of your logo by altering font weight and letter spacing. Download a simple PNG of your logo and upload the various versions to your website. Examine each logo on a desktop computer, a phone, and other important applications for your brand, such as print materials or business cards.
---
To get started with the Mojomox logo maker, type your brand name into the field below:
1. Type architectural firm name
2. Select design
3. Modify logo