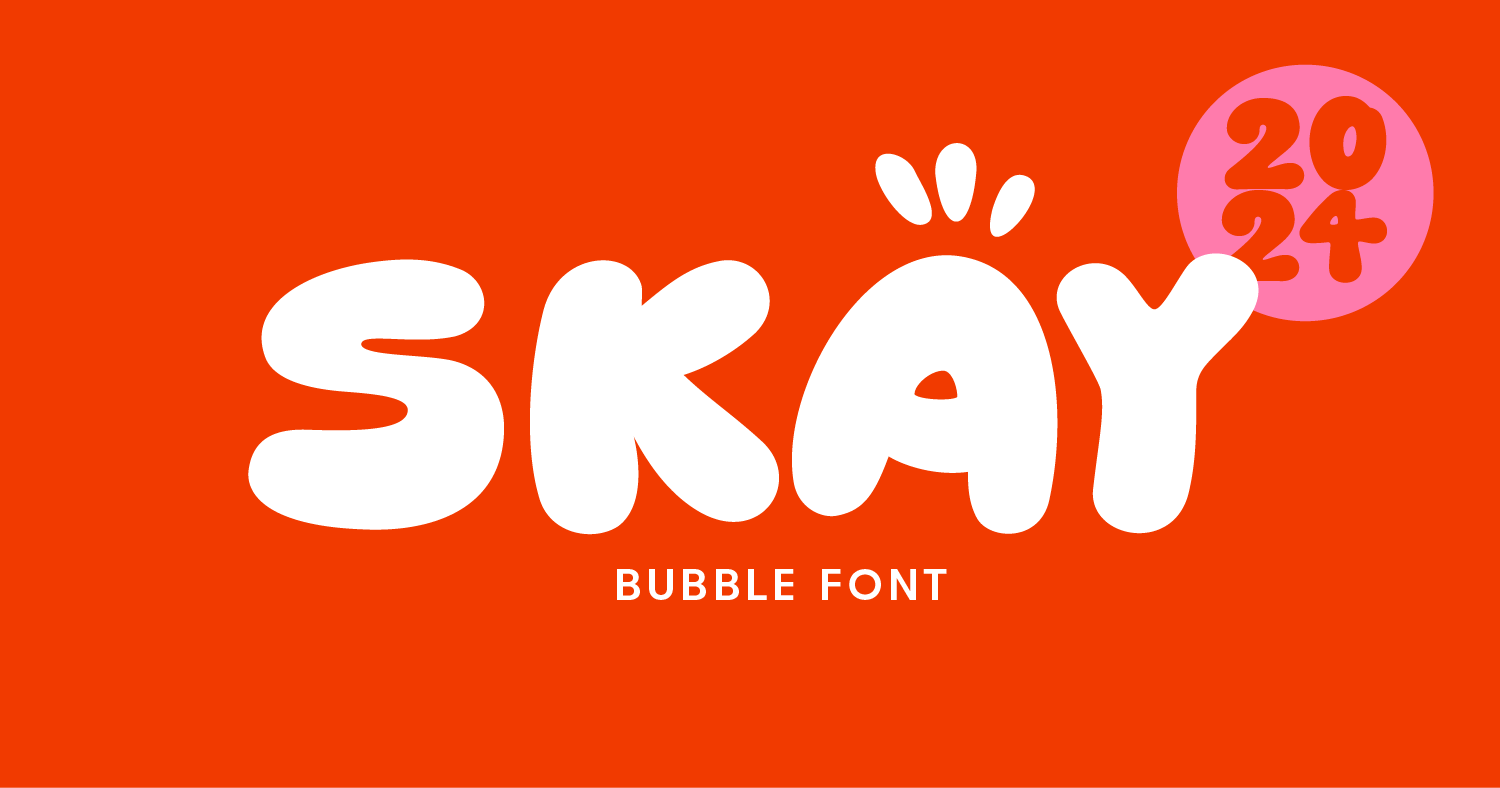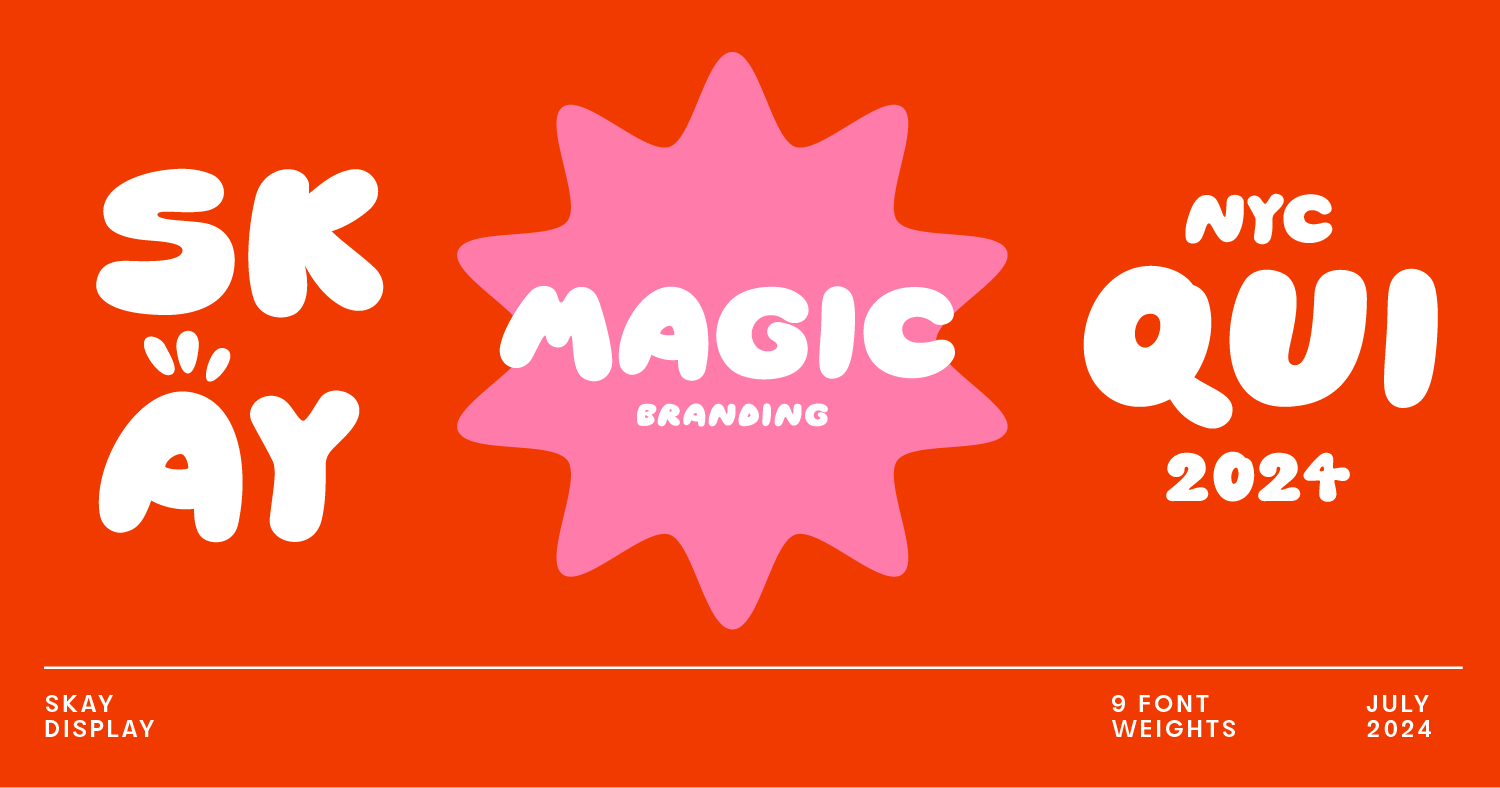 Skay is a typeface perfect for logos that are looking to communicate a free spirit. It is organic in style, just like its parent type category of bubble fonts. Bubble fonts come in all shapes and sizes, from balloony, to inky and drippy, to script styles. People often think of them as a custom and personal, similar to handwriting.
Some of these types of fonts come across as groovy or cartoon-like. Some fonts come with a slight 3d effect, a light reflection that makes them look even more like a balloon. Others have a drip style, making them part of the graffiti or ink font family.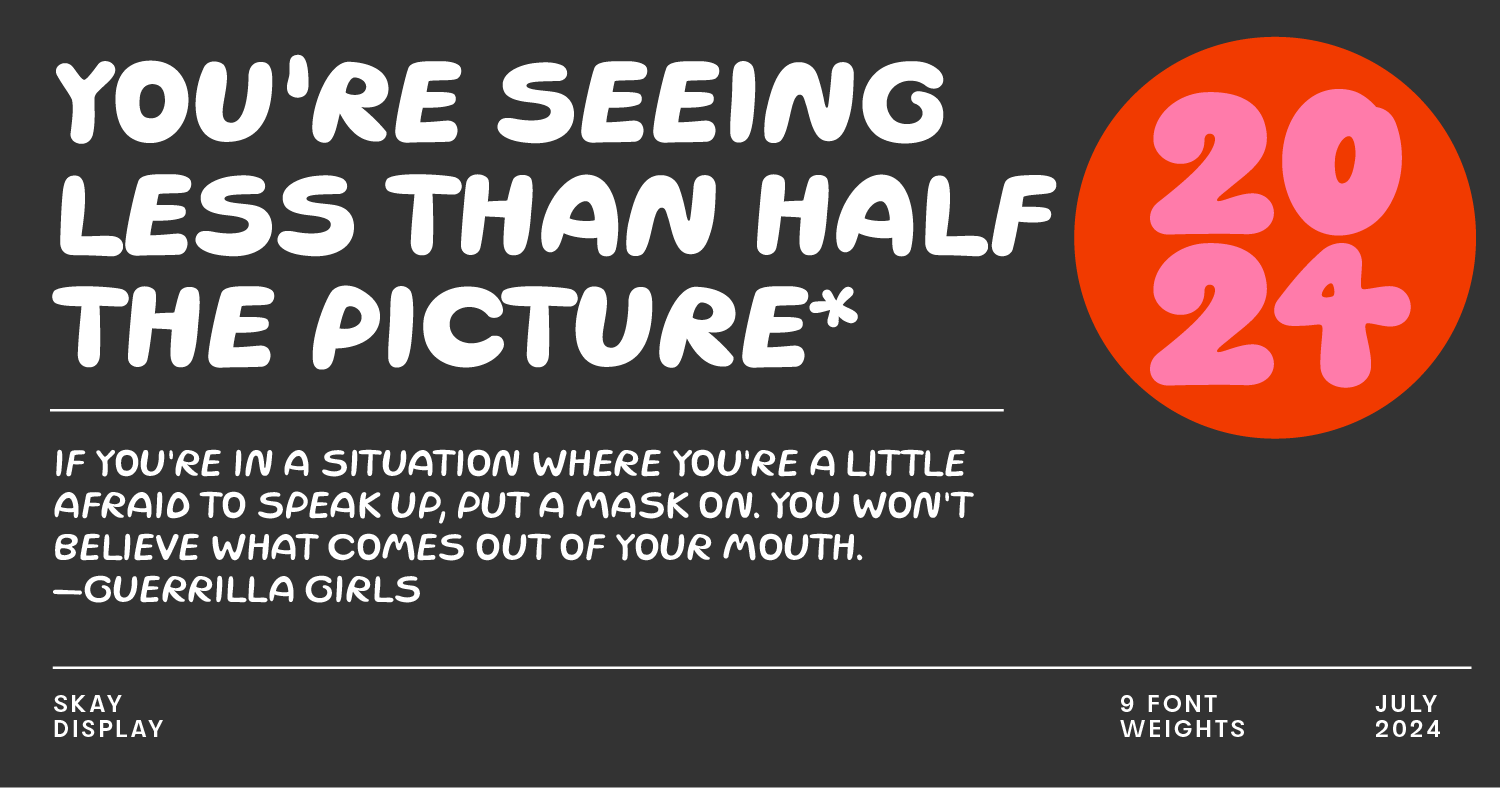 Preview & free font weight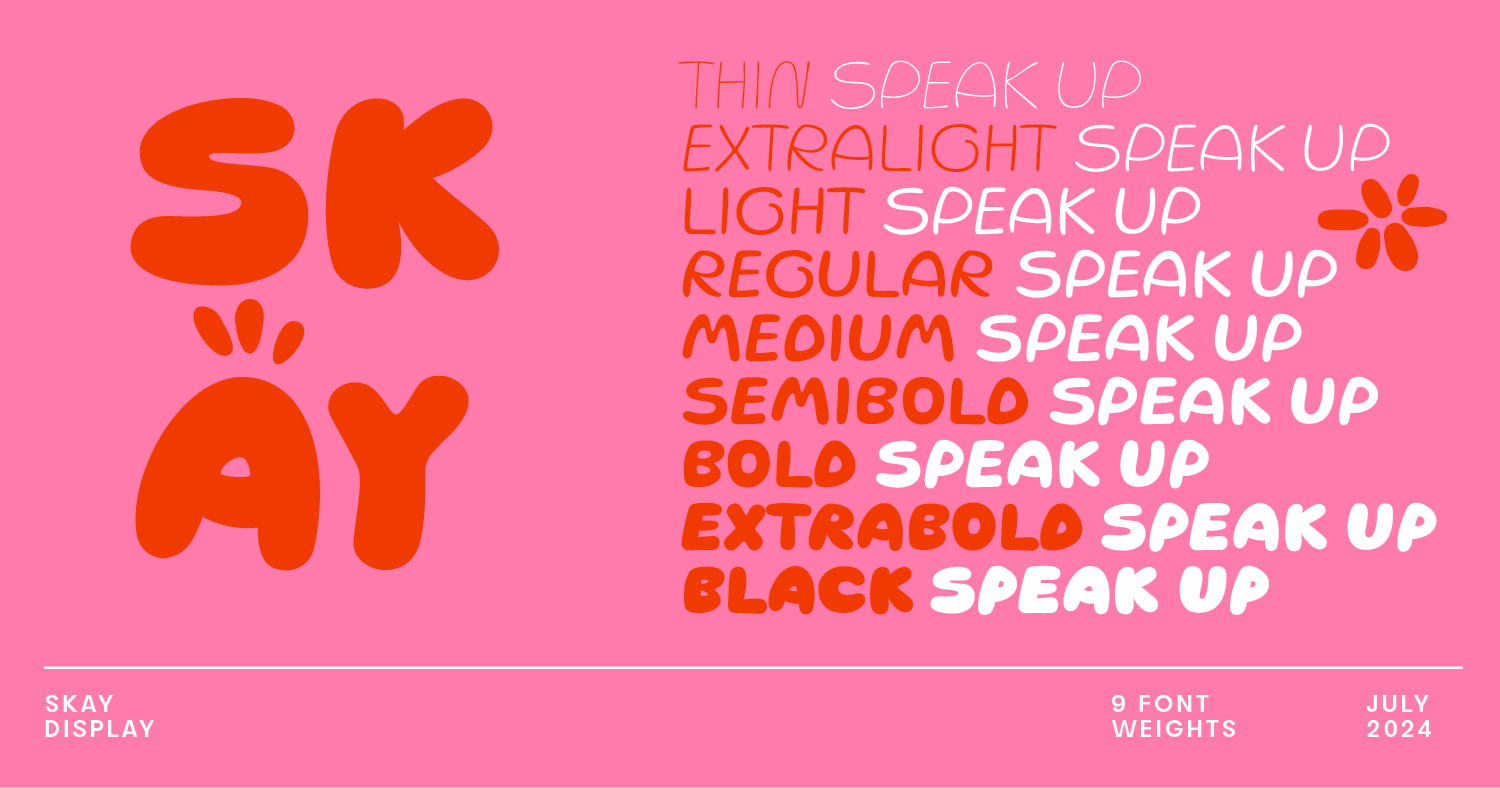 The Skay font comes in 9 styles: The Medium style, 500 in font weight, comes for free for personal and commercial use. Download here and enter SKAY-FREE-FONT at checkout to get the Medium weight for free when purchasing another style.
Skay font: Skims-like logotype
The Skims font is a custom logotype designed for the Skims brand. The Skay font is very similar in style. It comes in nine font weight styles, from thin to black (very bold).
Install font on a Mac
To install a font on a Mac, open up the application "Font Book" and simply drag and drop the .OTF file into the window. You'll see it now filed with the other fonts you have installed. You can activate and deactivate fonts.
Install font on a PC
To install a font on a PC, right-click the font file and select "Install" from the menu. Click Yes if asked if you trust the source of the font.
How to use font in Word
Once you installed the font (see step before), select it from the drop down menu "Fonts" in your application, for example Word.
How to use font in Canva or other online programs
Click Brand on the homepage side panel. Then, click the Brand Kit tab and under Brand Fonts, click Upload a font. Select the file from your computer and click Open. Wait until upload has finished.
Select a font weight from the table above. When you click the Buy Now button, you will be directed to our font shop.
For personal and commercial use. For as many projects as you like. No font resales allowed.
For questions, email saskia@mojomox.com