The power of simple logos—trend or design principle?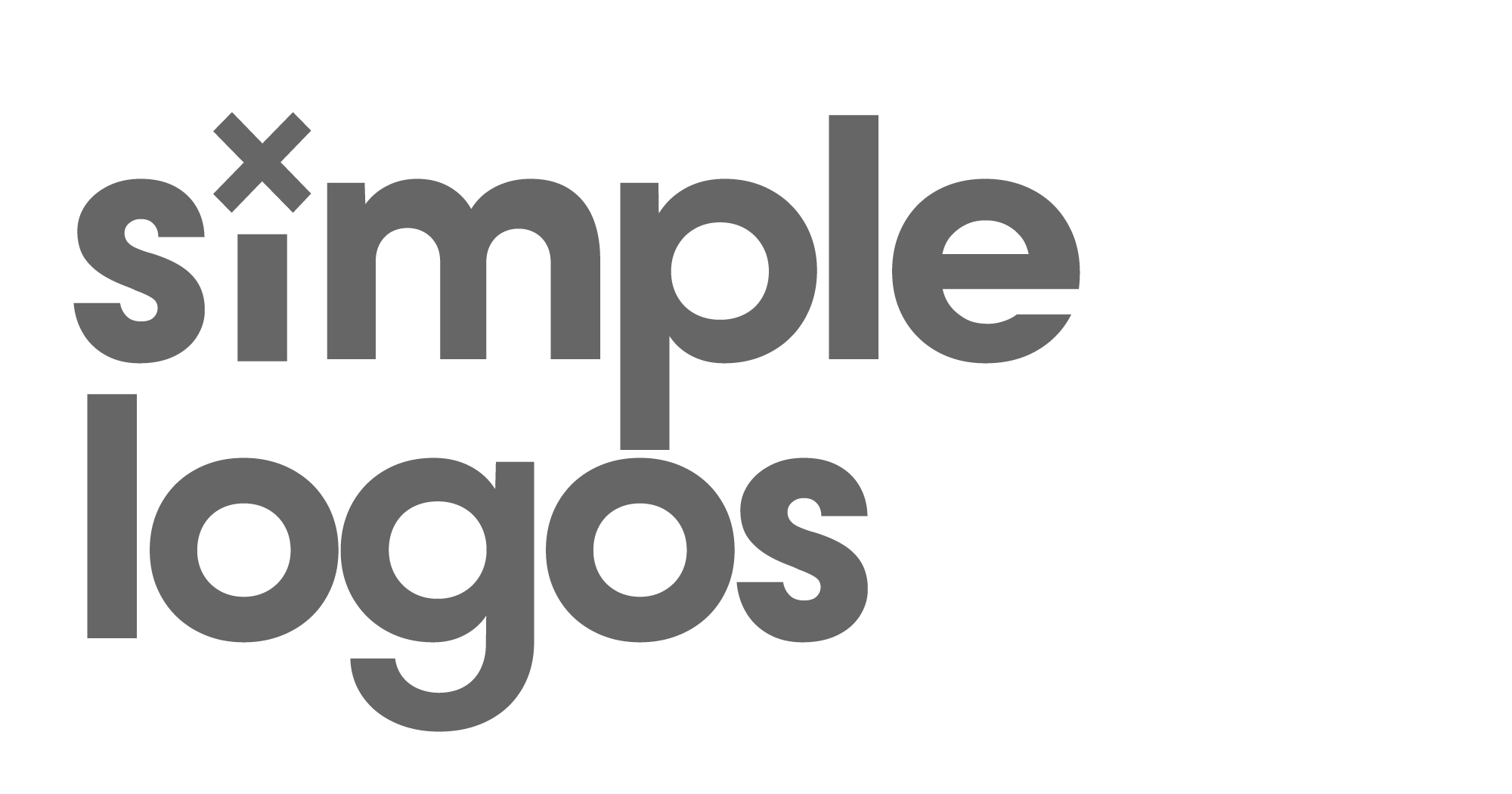 Last updated: Dec 20, 2022
What do people mean when they say "simple logo?"
A simple logo is a logo shape that is rather basic than complex. Basic shapes are readable when you make them tiny or look at them from a few feet away—you can still identify the same simple logo form. 
A simple logo is often called a geometric, clean, or modern logo. Speaking of modern logos—a trend in logo design is the popular wordmark logos—also called font logo or, more professionally, logotype. It's when a brand name is set in type without an icon or logo symbol.
Where is our idea for simple design coming from?
Promoting simplicity and minimalism has stepped into the spotlight of human lives at different times throughout the last century. The most recent period was in the early 2000s with the search for sustainability and an eco-friendly, back-to-basics lifestyle.
Prior, two decades informed minimalism from a creative angle: 
The Bauhaus school, starting in 1920 for product design,
And in the 1960s and 70s, fine art painters Agnes Martin, Frank Stella, and product designer Dieter Rams shaped the minimal design philosophy.
Rams was known for his form-function approach to give clarity to its respective object.
Is a simple logo a trend or a design principle?
While product design and graphic design for marketing purposes both aim to be functional, a product should appear designed as little as possible. In minimal product design, beauty with an eye for detail to highlight a product's use are in the foreground; unobtrusiveness is an achievement so that the person who lives with the object can focus on other things. In contrast, a logo, even a simple logo, is designed to be memorable.
What makes a logo good?
Should a logo be ugly? Have personality? Be innovative? Should it stand out above all, so people talk about it? Should a logo be seamless so it works like a little sender stamp on the back of a product?
5 Rules of a good logo
A good logo is:
Functional (readable in small size)
Memorable (stand out the right way within the competition)
Is representative of the industry (beer in a wine bottle is hard to identify on a shelf and considered a gimmick, not professional)
Communicates a brand trait
Simplified: Take away whatever can be taken away.
While you don't have to stick to all rules, you'll make your daily life dealing with brand assets a lot easier if you do. For example, you can cut out paying for design hours whenever you don't need to ask how to apply the brand to a new asset. 
Typical questions a brand designer gets:
In this new partnership we're having, they only accept partner logos in gray—do we have something like that?
We kind of have two main brand colors and want to print company merch. Which color t-shirt should we pick?
Our logo looks like a blob on our LinkedIn profile page—do we have a simplified version?
In case you don't know what to say, here are the solutions to solve for easy visual branding (beforehand):
Our logo only has one color. That's easy to translate into grayscale. Or I designed a grayscale logo too. Here it is.
We only have one primary color. Our secondary and accent colors are only used on our websites, newsletters, one-pagers, and stickers.
We have a simple logo that works in small sizes too.
How to create a simple logo?
Simple-looking things are often harder to create. That is because the designer chiseled away from the original design until nothing was left to remove without losing meaning. 
Step 1: The ground rule for good logo design is to start with meaning. What is the one thing you want your brand to be known for? This can be a trait removed from your industry. Maybe it's related to how to run your business, the principle you put up every time you create a new product feature. Make sure it's a trait you can be best at, and pick one important to your audience.
Step 2: Get ideas: Translate that trait (also called positioning in branding) into your design. It is a challenging process—even for designers. They often sketch out tens or hundreds of ideas that could communicate the positioning of a company. In Mojomox, you can scroll through thousands of simple logo symbols and modern fonts in a few clicks.
Step 3: Create many designs: Try creating ten or more logo designs. It is simple with Mojomox; change the symbol, and swap the font and color palette. Refinement comes later. Take a screenshot of each design and let them sit for a day.
Step 4: Fine-tune your design: Revisit your designs a day later. See the best fit, and upload some logo versions to test on a demo website. See how the colors work and if the logo is readable in small. For more legibility, use the font-weight slider to make the wordmark bolder or the letter-spacing slider to widen the mark.
Step 5: Keep tweaking it: Startups shouldn't spend much time (and money) on logos. Once they have steady revenue, you can create version 2.0 of your logo and color palette. In the meantime, if you need minor adjustments, go back into the logo editor and tweak things in small steps over the months as you see fit. Branding is about consistency. For example, don't change colors constantly to be trendy but instead adjust for functionality.
Modern logotype: Fonts for simple logos
Geometric fonts have defined the world of new logos and logo updates for the past decade. We're thinking of Obama's 2008 presidential campaign logo and the following overuse of the Gotham typeface. We remember all the big-name type updates that went from sometimes even particular-looking to what many designers considered soulless sans-serif logos to become a bit more corporate and grown-up while maintaining approachability. Airbnb, Pinterest, and Google are commonly listed.
Just in 2018, the era has finally come to an end. Yogurt brand Chobani turned its rebrand into a public case study and is now often cited as one of the early adopters for breaking out the sans-serif branding. In addition, we saw typeface Recoleta, designed by Latinotype in 2018, experience a spike in popularity, being used by WordPress as their display font, the soda brand Poppi, and many tech and lifestyle blogs.
To get started with your own simple logo using custom letters, type your brand name into the field below:
1. Type brand name
2. Select design
3. Modify logo