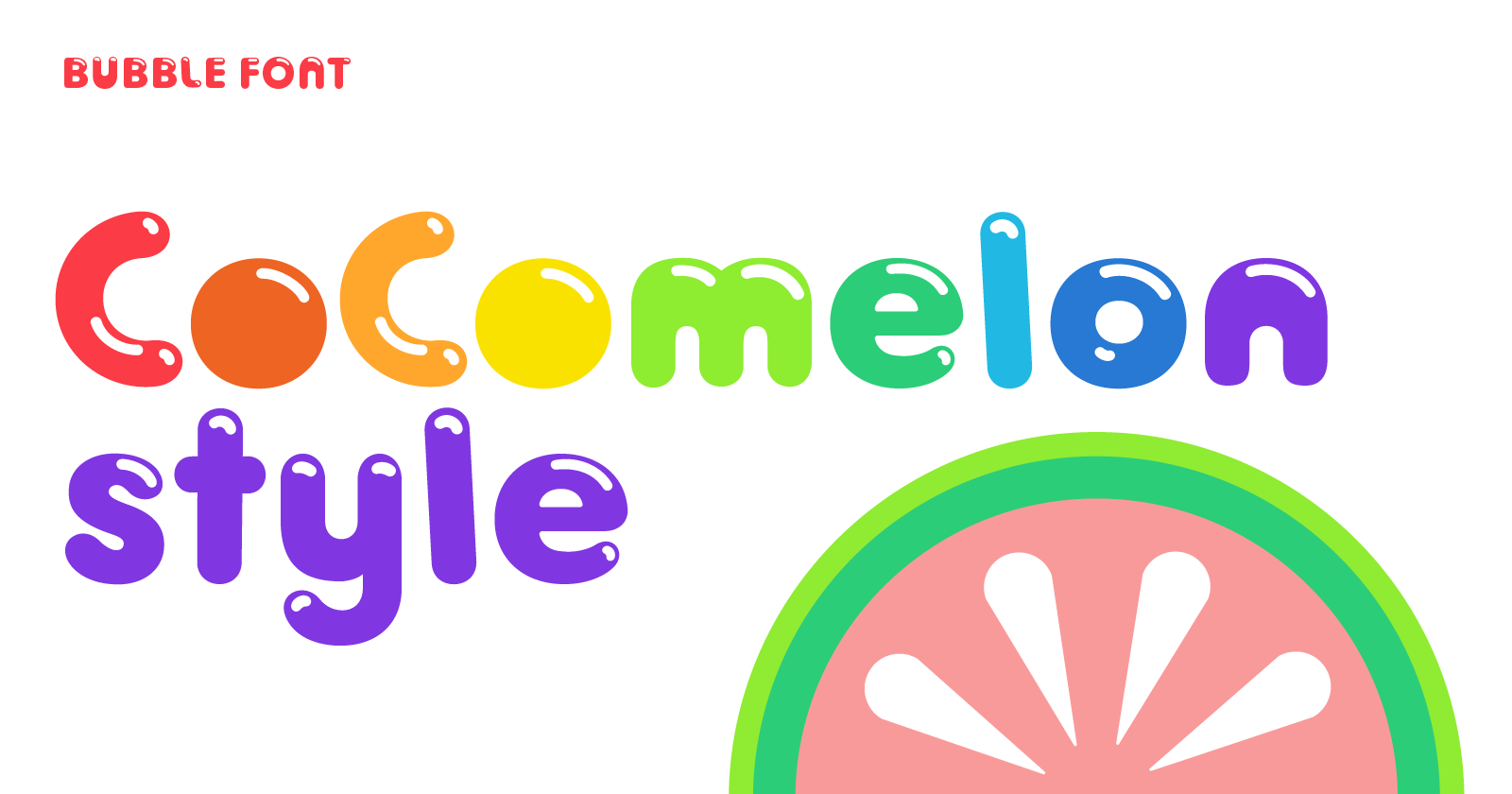 Loco: bubble font with highlights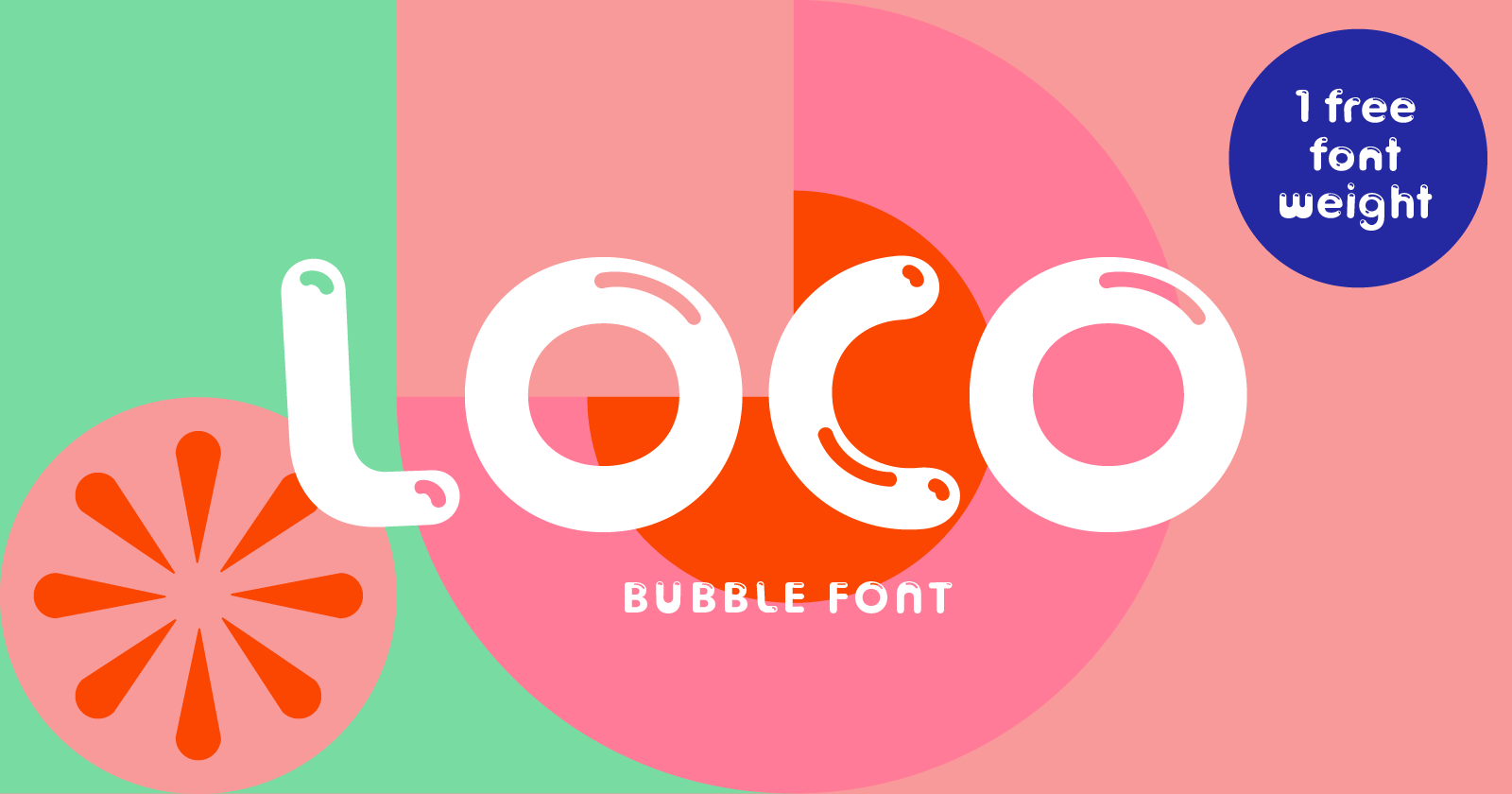 Loco is a typeface perfect for playful branding, fun lines on t-shirts, and even titles on cakes. The font is part of the bubble font family. It has rounded stems with highlights for an exaggerated 3d effect. The thinner weights of this font have an inky quality; the bolder styles feel more balloony.
Bubble fonts are considered fun and family fonts. People perceive them as personal even though they usually don't have a handwritten style to them.
Stylistic sets & alternate letter designs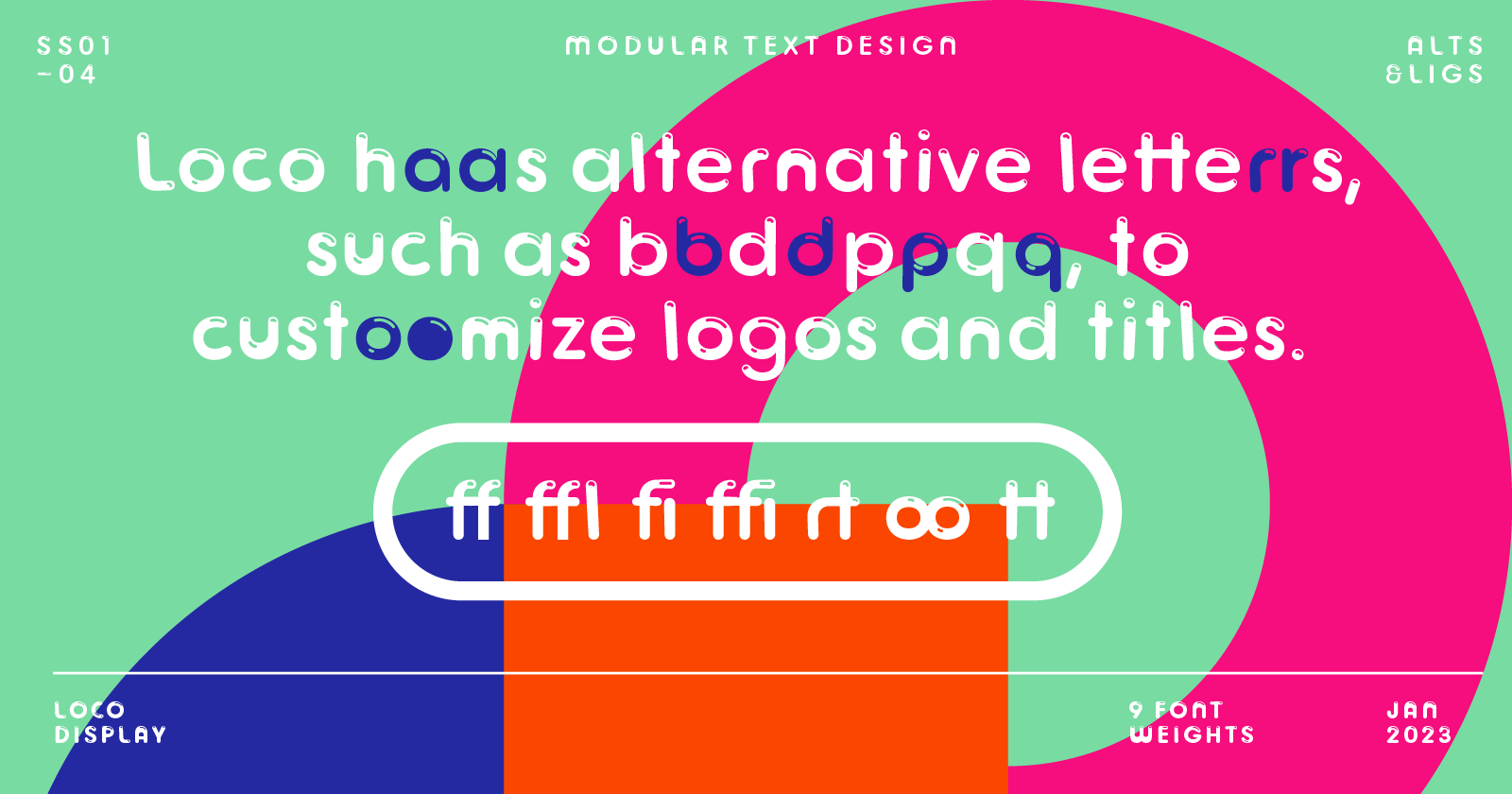 Loco comes with stylistic sets and alternative letter designs that can be swapped using a design app. Some alternative letters are tilted to the left, others are tilted to the right, some letters are filled in, and others have no stem extension for an even rounder feel.
Ligatures and tilted letters give a title more of a custom design because they don't look the same. That is especially useful when you have a pair of the same letter, for example, in the word "balloon." If you swap the second letter l and the second letter o with an alternative letter design, your title will look more fun and professional.
Loco: font preview and free font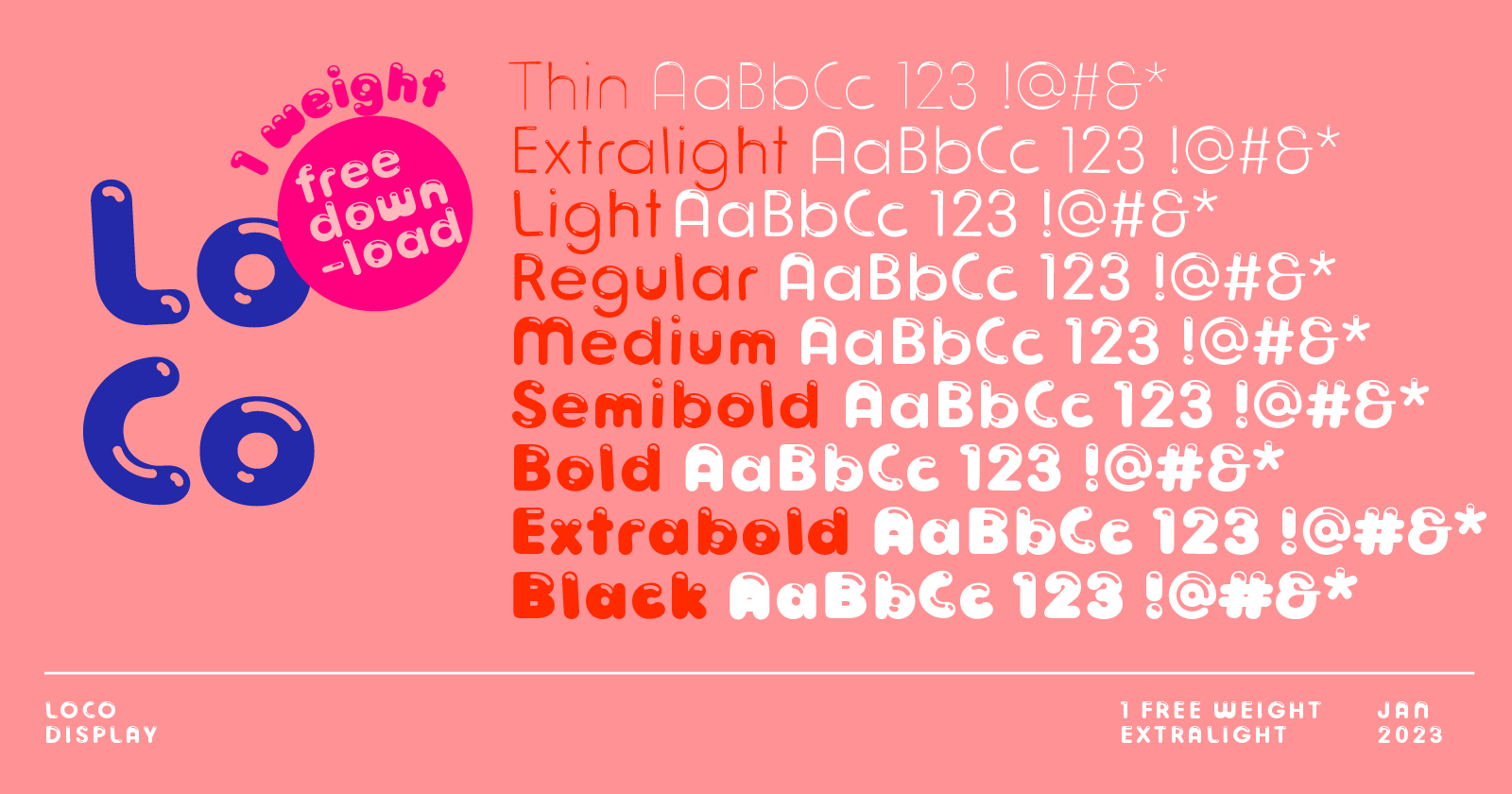 The Loco font comes in 9 styles: The ExtraLight style, 200 in font weight, comes for free for personal and commercial use. Download here and enter LOCO-FREE-FONT at checkout to get the ExtraLight weight for free when purchasing another style.
Loco font: Cocomelon-style type
The Cocomelon font is a custom logotype designed for the Cocomelon brand. The Loco font featured here is also a bubble font and is similar in style. However, it comes in more weight options than just the Cocomelon style, which is close to Loco's SemiBold (600).
How to install and activate fonts
Install font on a Mac
To install a font on a Mac, open the "Font Book" application and drag and drop the OTF file into the window. You'll see it now filed with the other fonts you have installed. You can activate and deactivate fonts.
Install font on a PC
To install a font on a PC, right-click the font file and select "Install" from the menu. Click Yes if asked if you trust the source of the font.
Install in Cricut or Word
Install the Loco font on your computer (see two options above for Mac or PC). Then, you can access the font via the Cricut font menu automatically.
How to use the font in Canva
Click Brand on the homepage side panel. Then, click the Brand Kit tab, and under Brand Fonts, click Upload a font. Select the file from your computer and click Open. Wait until the upload has finished.
Select one font weight from the table above. When you click the Buy Now button, you will be redirected to our font shop. This font is currently on sale. Please pay $9 per font weight. If you'd like to purchase more than one font weight, add multiple font weights to your cart.
For personal and commercial use. For as many projects as you like. No font resales allowed.
For questions, email saskia@mojomox.com